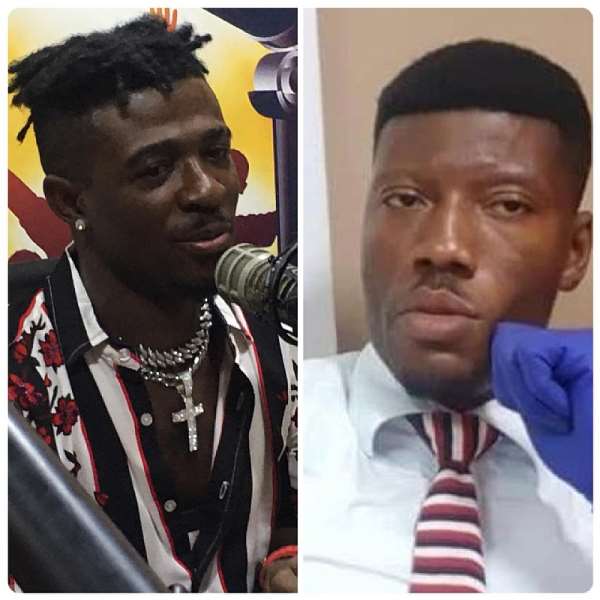 Popular Ghanaian actor/musician Frank Naro has accused entertainment journalist and one of the most respected showbiz personalities of our time, Reagan Mends affectionately called Online Surgeon, of snatching his girlfriend while writing his stories.
Reagan Mends who is currently a journalist at Hot 93.9FM and editor of RazzNews.com has managed top Ghanaian artistes like the late Terry Bonchaka, King Ayisoba, Okuraseni Samuel and Sherifa Gunu.
As a journalist and brand strategist, Reagan has also helped 'A' list artists like Joe Mettle, Kwabena Kwabena, Guru, Captain Planet, and many others to build a huge fan base.
A product of Adisadel College, Reagan Mends in 2007 became the first and the youngest Ghanaian artiste manager to manage a traditional artiste (King Ayisoba) to win the overall top award at the Ghana Music Awards.
Speaking in an exclusive interview on popular sports show, Hot Focal Sports- hosted by astute sports journalist,Stonchist D'Blakk Soulja on Accra-based Hot 93.9FM, Frank Naro who is currently out with his new song titled 'Twa Me 2' featuring Medikal and Quamina MP revealed astonishingly that:
"When NKZ Music signed me, Reagan Mends was asked by my management to write my stories but he snatched my girlfriend...Yes ,Reagan wrote my stories and snatched my woman too from me",
According to Frank Naro ," I became very sad...I am extremely surprised to see him here because the kind of curses I rained on him during that time I never knew I could ever meet him".
The popular musician/actor added with a slight drama by claiming that Reagan Mends wouldn't dare to come close to his girlfriend now.
Watch the video below