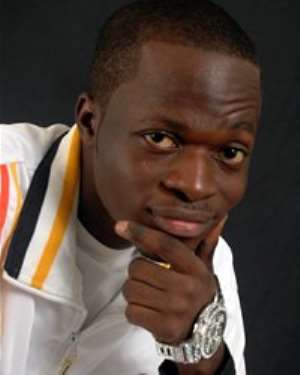 Joseph Ankrah, popularly known as Joe or the 'Humble Lion', of TV3 Mentor Two fame has an album coming out soon. As a teaser, he released a single titled 'Falling' in January 2008 which is receiving air time on radio stations across the country.
The 12 track album which is also entitled 'Falling' will be launched soon in February, and fans of Joe should expect great musical work. The album is on the music label Lime Lyte Entertainment.
Joe, who started singing at the Ernest Bruce Methodist Church in Adabraka when he was five-years-old, continued singing at the Labone Secondary School until 2007 when he got the chance to take part in TV3's music talent show Mentor Two.
According to him, the competition exposed him to the music world and helped to sharpen his musical skills.
On this album, as his fans would expect, he sings about love, and also the other side of love that he says people would not talk about, like heartbreaks.
His contribution to the music industry in Ghana, would undoubtedly add to the rich repertoire of musical collections that the country already has.
Joe promises his fans, "it is a promise I will keep, expect a great piece of musical work."
But Joe's journey to this point did not come easy - it took him two years to get a producer. Like many young and talented musicians in Ghana, lack of professional music producers seems to be keeping great musical talents in the dark.
Thankfully, though, Joe's time has come.