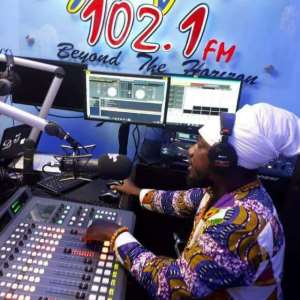 With just two weeks into his magical comeback to radio, Ghana's celebrated Reggae Icon, the Rootical Blakk Rasta, is burning red hot vibes of consciousness on the airwaves.
After taking the Reggae Headquarters to Zylofon FM 102.1 Living Stereo, it is a show no one can afford to miss.
The Taxi Driver show has already drawn tens of thousands of listeners with the people asking for more through interactive tweets, emails, and WhatsApps.

From all indications, it appears the long wait for his comeback has lived up to the expectations.
Blakk Rasta has promoted reggae music at different levels with pure Ghanaian reggae music fused with insightful poetry and historical stories.
At any least opportunity, whether international or any space Blakk Rasta spews consciousness to the youth.

It is no surprise at all that the Blakk Rasta Fan Club keeps growing bigger and larger every passing day.
The #KuchokoRevolution has taken a different turn altogether and the city of Accra and beyond is locked down to the dial as soon as the Blakk Rasta touches the microphone on radio.
Recently, the Blakk Rasta fans presented a big surprise Cake in honour of the comeback of lion of the airwaves.
Blakk Rasta has taken over the capital and beyond with the only Reggae Drive Time Show in Ghana.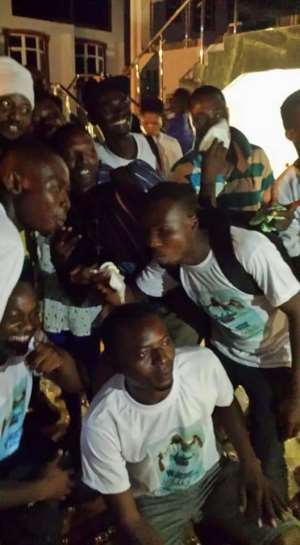 In an interview with ModernGhana, he assured the listeners and followers that the show would remain focused and never be derailed.
"The show is bigger than just music. It is a Pan-Africanist show whose aim is to educate using Reggae as a conduit,"
Blakk Rasta appealed to those who do not understand his style of presentation to desist from using his show as an ADVERTISING CYCLE for underground musicians.
This is what he had to say on that score:
"We're pleased to play any Reggae music, underground or above-the-ground that WE deem fit. But the criterion is definitely not open to all. This is NOT personal. To Jah be the glory...! #KuchokoRevolution"