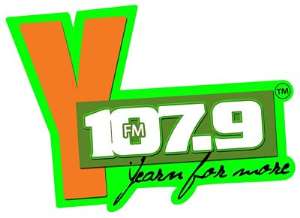 Radio is one of the most powerful tools of communication. It is very important that radio presenters use appropriate language on air as you may never know who is listening. After all, my 7 year old sister likes radio too. (Please do not corrupt her language for me..)
Even though I hardly listen to radio, anytime I do, I go for the best. I have picked YFM as my best but  was disappointed this morning on my way going to Kumasi to witness an album launch. The station was locked on YFM where Jeremie, one of the best female presenters was busy doing her things on the Saturday Morning Live (SML).
She invited rappers D-Black and Kwaku T to the studio to have a chat  concerning their lifestyle and also to find out who among them is the 'bad' one, not bad as in spoilt she said.
Seriously, though the discussion was quite interesting, Jeremie continuously use words I find  inappropriate on air, she constantly was saying 'whatever' whenever she did not agree with her guest,  'shut up' or 'piss off' to shut them up.  (Piss off on a repeat early morning on radio in Ghana is a No No, this is not some late night show..)
I believe YFM has a lot of listeners , therefore such unwarranted lingo on air is just unaccepted. Jeremie is good so she must stop the 'whatevers', the 'shut ups' and the 'piss offs' whenever she is on air else
Jeremie of YFM