Cameron Duodu: 477 Publications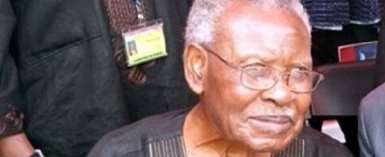 Saturday, July 14, 2018
I often daydream about what Ghana could have been. One of the best scenarios I come up with during these reveries is th ...
Tuesday, July 3, 2018
Dear H,
Wednesday, May 23, 2018
nbsp;(REVISED)
Author:
Cameron Duodu
Website:
Slogan:
Martin Cameron Duodu is a United Kingdom-based Ghanaian novelist, journalist, editor and broadcaster. After publishing a novel, The Gab Boys, in 1967, Duodu went on to a career as a journalist and editorialist.

FEAR THE ONE YOU CANNOT SEE WITH YOUR NAKED EYES BUT GREETS YOU ALWAYS.
By: SIR ANTHONY