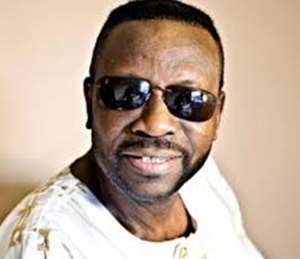 ALTHOUGH a lot of people regard the result of the December 2008/January 2009 election in Ghana -- which swept the ruling National Patriotic Party (NPP) of ex-President John Kufuor out power and gave the reins of administration to the opposition National Democratic Party (NDC) of President John Atta Mills -- as a changeover that is unique in African history, that notion is not quite accurate.
It follows precedents set in Ghana itself in 2000, when the National Democratic Congress led by [then President] J J Rawlings, lost power to the National Patriotic Party (NPP) led by [now ex-President] John Kufuor.
There have also been democratic changeovers in Senegal and Benin. In Senegal, the current President, Abdoullaye Wade, wrested power from the (then) incumbent President, Abdou Diouf, in April 2001. Benin's electoral history is an even more varied and generally impressive one, in terms of democracy.
Its current President, Mr Boni Yayi, a former banker, became President in April 2006, after defeating Adrien Houngbedji, a veteran politician, in a contest that followed an earlier series of games of the "musical chairs" variety. The political baton first changed from the hands of Matthieu Kerekou in 1991, after Kerekou, like Rawlings, had ruled as a military dictator; his autocracy lasted for 18 years before he saw the light and turned to democracy. He, like Rawlings, did it only when his arms were twisted by the IMF, the World Bank and the Western powers, who used the threat of withdrawing aid to teach the dictators a thing or two about democracy.
Kerekou's civilian successor, Nicephore Soglo, was later defeated in an election by [a now civilian] Kerekou, and Kerekou did not finally leave the scene until 2006, when he was barred by the constitution from running again.
What brought the Ghana election of 2009 so much attention was the fact that the results -- both in in the initial election and the runoff -- were so close that the entire political process in the country almost ground to a standstill, a deadlock or gridlock -- call it what you will.. Accusations of vote-rigging and fraud reared their head all over the place, carrying within them, serious undertones of ethnic suspicion and fear. Tensions which had been swept under the political carpet out of a formal obeisance to 'national unity' or detestation of atavistic recidivism, now floated freely to the surface of politics, threatening the country 's very survival as one nation.
This is how it happened: the first presidential election, held on 7 December 2008, failed to produce a clear winner. The result was as follows -- out of a total of 8,465,834 valid votes cast, Nana Akufo Addo of the [then incumbent]) National Patriotic Party (NPP) polled 4,159,439 votes (49.13%) while Professor John Atta Mills, of the [then opposition] National Democratic Congress (NDC) polled 4,056,634 votes (47.92%).
Although Akufo Addo had won a majority of the votes, Ghana's constitution lays it down that the winning candidate must obtain more than 50% of the votes cast. Since neither candidate had achieved that figure, there needed to be a runoff to decide the winner.
On the face of it, it looked as if Akufo Addo, having won the first round by obtaining 102,058 (or 1.21%) more votes than Prof. Mills, would consolidate his victory in the runoff. But it wasn't as simple as that. The 7 December 2008 contest had also included a parliamentary election, and in that, the Ghanaian electorate had executed a sophisticated form of voting, known locally as "skirt and blouse", whereby a constituency, while voting for a party's presidential candidate, voted against the same party's candidate when it came to the parliamentary vote.
In the parliamentary election, the opposition NDC had fared better than the ruling NPP, and at the time of the runoff, had 114 seats under its belt, against 107 held by the NPP. In a house of 230 seats, neither party had obtained a majority, and it would fall to Independent candidates (4) and MPs from smaller parties to determine which party would eventually command a majority of seats in Parliament. (See Table)
GHANA PARLIAMENTARY ELECTION RESULTS 2008
REGION NPP NDC PNC CPP IND TOTALS
WESTERN 10 11 1 22
CENTRAL 8 11 19
GT ACCRA 9 18 27
VOLTA 1 21 22
EASTERN* 19 7 1 27
ASHANTI 34 3 2 39
BRONG AHAFO* 15 8 23
NORTHERN 4 21 1 26
UPPER WEST 3 6 1 10
UPPER EAST 4 8 1 13
NATIONAL 107 114 2 1 4 228
(Source: Ghana Electoral Commission. NB: * indicates 2 results that were missing at the time this Table was compiled. 1 each was later declared for the NPP and the NDC)
The close result of the presidential election, and the pronounced emergence of the "skirt and blouse" phenomenon, meant the 28 December 2008 runoff was anybody's game.
Not since Ghana played Brazil in the 2006 Football World Cup has the whole nation been galvanised around a single event as did the runoff of the 2008 election. A multiplicity of FM radio stations kept their listeners awake with fragments of results gleaned, not from whole constituencies, but polling stations within constituencies. Mathematicians valiantly tried to compute these into a trend. But it was useless. It became clear, as soon as the full results began to roll in, that the previous close result would be repeated and made even tighter. In the end, the outcome was so close – 50.13% for Atta Mills and 49.87% for Akufo Addo, a difference of only 0.26% – that the chairman of the Electoral Commission, Dr Kwadwo Afari-Djan, decided he would not announce a winner until voting had taken place in a single constituency, Tain, in the Brong-Ahafo region, where no voting had taken place during the runoff because, apparently, electoral materials for the constituency had not arrived there in time. According to Afari-Djan, the number of registered voters at Tain, though amounting to only 53,000, could affect the outcome of the election as a whole, and so had to be taken into account.
At this stage, the uncertainty and tension combined to create a climate of fear amongst Ghanaians. Charges of electoral fraud flew wildly in the air – the governing NPP said that the opposition stronghold, the Volta region, had been turned into a "no-go area" for its agents, many of whom had been beaten and injured, some seriously, and driven out of polling stations. Results from the Volta Region, a locality known locally as the NDC's" World Bank" [where almost a totality of votes for the NDC were guaranteed] could therefore not be accepted. The opposition NDC counter-claimed that the government stronghold, Ashanti, had equally been rendered unsafe for its representatives and that votes cast there could not be accepted either. But this was a charge that was far more difficult to sustain, as the NDC had actually managed to win some seats in Ashanti and had done pretty well in some of the constituencies in which it had lost. But the overall perception was that the Ashanti voters hated the NDC while the Volta Region voters had shown no tendency towards changing their habit of giving give their votes wholesale to the NDC.
As a result of these perceptions, the ethnic tensions in the country could now have been cut with a knife. Both political parties did not help the situation by displaying some irresponsibility at this delicate stage, in their reaction to the votes coming in from the constituencies. The electoral regulations state clearly that each result from each polling station should be declared by the electoral officer of the station and witnessed by the polling agents of all the parties contesting the election, before being sent to the constituency headquarters to be collated by the Returning Officer, who would then declare the result at the constituency headquarters and send the certified result -- countersigned by the agents of the parties -- to the Electoral Commission headquarters in Accra.
So there were, nominally, inbuilt checks and balances in the process of declaring the results, which the parties could have triggered into operation, by, for instance, refusing to endorse results from constituencies where, according to their allegations, their agents had been physically prevented from being present. But they do not appear to have sought to submit much of this sort of rationally-formulated evidence to the Electoral Commission, but instead, to have chosen the path of making public and inciting charges against each other over radio stations. Even court actions, where threatened, were first made over the Fm radio stations, which afforded "equal time" to any political party official who had allegations or threats to make. Many such threats did not in fact materialise. Meanwhile, the Electoral Commission, overburdened and fatigued, pretended the outside world did not exist and said nothing at all for several hours, adding to the build-up of enormous tension in the air. The Electoral Commission's website showing results was odiously slow, and enormous frustrations mounted within Ghanaians, both inside and outside the country. In such a tense atmosphere, it was touch and go whether Ghana was "on the way to Kenya" or "to Zimbabwe" -- shorthand for near-national disintegration caused by disagreement over election results.
The fear increased when a section of the governing NPP announced that it had filed a court case against the chairman of the Electoral Commission, to stop him from announcing a winner. This wasn't a welcome move as far as the electorate was concerned, for everyone was waiting for an official result from the Electoral commission. The NPP also said it would boycott the decisive election that was to be held at Tain! At this stage, there were signs that there was a definite breakdown of communication within the NPP camp. For instance, for an "elder statesman" of the party, Mr B. D. Da Rocha, disowned the court action, claiming he knew nothing of it. How could the party contemplate court action without consulting Da Rocha, who is not only a renowned lawyer, but as the former General Secretary of the NPP's parent party, the Progress Party, was one of the most experienced people in Ghana as far as political strategy was concerned?
In fact, many non-NPP people regarded the NPP's actions at this stage of the election process, as amounting to a virtual declaration of war, no less. In the uncertainty, a crowd from the NDC congregated near the Electoral Commission headquarters in Accra, claiming it wanted to prevent the NPP from putting pressure on the Commission to do what the NPP, as the incumbent party, wanted. Some NPP supporters also made their appearance there. The question then arose: would the police be able to control the crowds if they set upon each other? If the army had to be called in by the police for assistance and was forced to shoot, would it stop there, or go on to carry out a coup d'etat?
Fortunately, the outgoing President, Mr John Kufuor, displayed great statesmanship at this stage by advising his party to withdraw its court action and to allow the result to be declared, so that the constitutional deadline of 7 January 2009 (by which a new President would have to be sworn in) could be met. The NPP could settle any complaints it had through the due process laid down, afterwards, Kufuor counselled. Everyone heaved a sigh of relief at this intervention by Kufuor. Within hours, the chairman of the Electoral Commission duly announced the result, declaring Prof. John Atta Mills the winner.
It is not hyperbole to describe the period as being like a cup final in which there had been an initial draw; followed by a replay, also ending in a draw; then extra time, also failing to yield a "sudden death" result; and, with the maximum number of penalties having been shot (which no one had won) the result finally decided by -- the toss of a coin (Kufuor's intervention)! Well, that's how it felt.
What has become clear from the election is that Ghana, despite 51 years of independence and its boast that it was the first British African territory south of the Sahara to gain nationhood, still suffers from ethnic divisions in Ghana that are as sharp as ever. The fears of the ruling NPP and the opposition NDC about each other's "strongholds" – the Volta region for the NDC and Ashanti for the NPP – are rooted deeply in fact. It is like a boil on Ghana's foot, which has swelled into an ulcer during each election -- since way back 1969, when Komla Gbedema's National alliance of Liberals (NAL) won heavily in the Volta region and the Progress Party of Dr K A Busia swept the Akan area votes. The 'arbiter' regions are Greater Accra, the Northern and Upper regions, and increasingly, Brong-Ahafo. Unless an ingenious way is found to use social engineering to lance the boil with , it will one day grow big enough to cripple Ghana altogether, in the same terrible way that Nigeria's ethnic antagonisms were largely glossed over, until they erupted in 1967 and crippled the nation with the Biafran civil war, which lasted for three years -- from 1967 to 1970. No-one should forget that at least 2 million people lost their lives for nothing in that terrible war.
The exasperating thing is that Ghana was taken to this precipice of disintegration by two parties which are basically like Tweedle-dum and Tweed-Dee. They both embrace the 'free market economy' and make only vague and general promises of social reform. Indeed, the only thing that tells them apart is what Ghanaians do not like about each of them! Naturally, this time, it was the party that was incumbent at the time of the election that bore the brunt of voters' anger, having been more recently in the public eye than the opposition.
Some observers think the NPP was shown the door principally because many voters perceived its Ministers and other high officials as having exhibited arrogance and aloofness towards their constituents, once their party had been voted into power in 2000 and 2004. If ex-President George Bush can be quoted, the NPP "miss-under-estimated" the electorate. The leader of the NPP, ex-President Kufuor, for instance, was largely seen as an obdurate character who shrugged off criticism about his "numerous travels abroad, collecting per diems", as something occasioned by envy, and which would "eventually come to an end" when the critics got tired of carping.
Kufuor's unpopularity was passed on to the hapless Nana Akufo Addo, who was not helped, either, by the divisions incurred by his party through the infighting which ensued during its "primary" presidential selection voting, when no less than seventeen other candidates fought with Akufo-Addo for the NPP presidential slot. One of these contestants, Alan Kyerematen (popularly known as "Allan Cash") was reputed to be Kufuor's favourite, and when Akufo Addo beat him at the delegates' conference that chose the candidate, a noticeable cooling towards Akufo-Addo was observed in the Ashanti campaign section, where Kyerematen was strongest. He later rallied round, but the slackening in the NPP campaign could not be wished away overnight. There were also reports of rifts caused by the alleged diversion of campaign funds into private pockets.
The NDC, on the other hand, is haunted by the spectre of its former leader, Flight-Lieutenant (retd) Jerry Rawlings. Professor Atta-Mills, the NDC's [now] successful candidate, is perceived by some to be the "poodle" of Rawlings – a man who has not been forgiven by many in the electorate for the many atrocities against civilians that occurred when he was military head of state from December 1981 until he transformed himself into a constitutional president in 1992. Rawlings left office in 2000, in observance of the constitutional limitation to his term, but he has been running the NDC ever since, often making bombastic statements that remind Ghanaians uncomfortably of his military past.
Many Ghanaians fear that he will bring bugabuga [violent conduct] back into Ghana's political life again, with the NDC's victory, and have not been reassured by a recent outburst he made against President Mills. Accusing Mills of a "poverty of inaction" (sic) because he said Mills was taking too long to appoint his Ministers and set his government rolling, Rawlings said:
"To pluck out Kufuor and leave everything behind, is courting potential disaster….Why are the DCE's [District Chief Executives] in place and in some cases, tormenting our people, using government machinery on the ground"? he asked. "Are we in power or not? Have we taken over or not? …What kind of diplomacy is this?"
Following this challenge to Mills, there was a noticeable increase in the number of cars seized from ex-office holders, some without adequate legal cause. In such cases, the cars were hastily returned to their owners. the NPP presidential candidate, Nana Akufo-Addo, even received an apology from President Mills himself when one of his cars was seized by sate operatives without due cause.
If Rawlings continues to subject President Mills to pressure of this sort, he will almost certainly wreck any chance Mills has of turning the military antecedents of the NDC over to history and creating an image for the party which corresponds with his professed desire to be "a President for all the people of Ghana", not only for his party.
It is quite evident that President Mills can achieve national acceptance beyond the confines of the narrow majority by which he won the 2008 presidential election, only if he is allowed to be his own man. Aged 65, he was born on at Tarkwa in the Western Region. He was educated at Ghana's premier secondary school, Achimota, and went from there to the University of Ghana, Legon, where he bagged a bachelor's degree and professional certificate in Law in 1967.
He obtained a PhD in Law at the School of Oriental and African Studies (SOAS) in London, and then went as a Fulbright scholar to the Stanford Law School in the United States of America. He returned to Ghana to become a lecturer at the Faculty of Law of the University of Ghana, Legon, rising to senior lecturer and associate professor. His specialty was tax law, and from there, he was appointed Acting Commissioner of the Internal Revenue Service of Ghana in 1988, becoming Commissioner in 1996.
Prof. Mills was chosen by Rawlings as his running mate in the 1996 election and after their victory, was sworn in as Vice President. He ran for President against Kufuor twice -- in 2000 and 2004 but lost on both occasions. Few people expected him to run for a third time, and he fought a tough battle to win the candidacy of his own party, the NDC for the third time. But he did, and also won the presidential election. His personality exhibits the qualities fortitude, determination and tenacity of purpose.
Those who know Mills well describe him as a nice man with a collegiate mentality, who is adept at working with others to achieve his purpose. But there are elements in his party who think he is too "gentle" and want him to allow them to reap vengeance against members of the Kufuor regime. Unless Mills is able to bring them to heel, they will drive him into carrying out time-consuming inquisitions aimed at eliciting vengeful action and distract him from any concrete contributions he can be reasonably expected to make towards enhancing Ghana's economic and social development.
Mr Mills shows a keen interest in sports and has contributed to the work of sports associations such as the Ghana Hockey Association, the National Sports Council of Ghana and Accra Hearts of Oak Sporting Club. In national and international affairs, Mills has served as a member of the Council of the Ghana Stock Exchange, the Board of Trustees of the Mines Trust, the Management Committee Member of the Commonwealth Administration of Tax Experts, the United Nations Ad Hoc Group of Experts in International Cooperation in Tax Matters, and the United Nations Law and Population Project.
President Mills is married to Mrs Ernestina Naadu Mills, an educationist, and has a 19 year old son, Sam Kofi Atta Mills. President Mills says that his "dream is that Ghana, in this century, will be the nation that leads Africa; an educated, thriving, and prosperous democracy that we can hold up as an example to the world, of what Africa can be, when its people move and work together."
The man who will take over from Mills in case he becomes deceased or resigns from office is Vice-President John Dramani Mahama, former Member of Parliament for Bole - Bamboi, as well as Minister of Communications (1998-2001). Aged 50, Mr Mahama, who was born at Damongo, is one of the few NDC front-runners who are able to stand up to Rawlings. He studied at the University of Ghana, graduating with a BA in History in 1981 and a Postgraduate Diploma in Communication Studies (1986.) He also took a post-graduate course in social studies at the Moscow Institute of Social Sciences in 1988.
Mr Mahama first entered Parliament in December 1996, was appointed Deputy Minister of Communications a year later, followed, in November 1998, by his appointment to the substantive post of Minister of Communications. He was re-elected as Member of Parliament in 2000 and again in 2004. He became Minority Spokesman for Communications in 2001 – 2004 and Minority Spokesman for Foreign Affairs from 2005 to 2008. He's served on several Parliamentary Committees, and was a Member of the Pan African Parliament from 2004 – to 2008.
So, on paper, Ghana is in capable hands. But everyone is alert, watching to see whether the great hopes that are generated by Mills and Mahama at the helm of affairs, will be realised or dashed, and whether Ghana will be enabled to justify the reputation it has earned for itself as a bastion of democracy in Africa..