Image of the day: Cowgirls win first game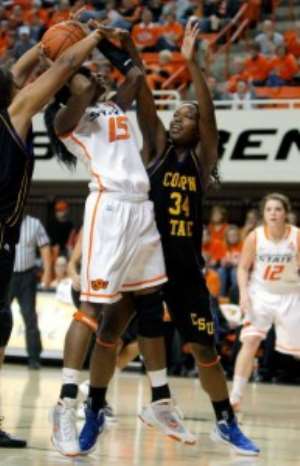 In their first game since a plane crash killed Coach Kurt Budke, assistant coach Miranda Serna and two others, the Cowgirls beat Coppin State 59-35 behind 17 points from Tiffany Bias.
The Cowgirls celebrated the victory by standing arm in arm on the floor and singing university's alma mater with the crowd of 3,557. Interim coach Jim Littell and many of the players then pointed their index fingers toward the sky and went into the stands to hug Budke's wife, Shelley, and other Budke family members, who attended the game and sat behind the home bench.