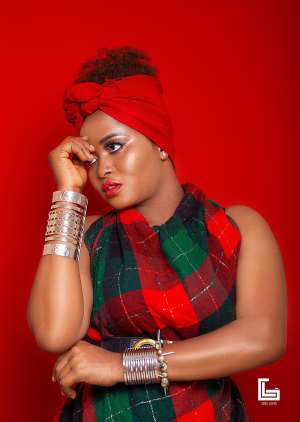 Today, July 13th, 2021, happens to be a birthday of Ghanaian musician Nafisatu Kassim, better known by her stage name Naf Kassi.
The award-winning singer/songwriter Naf Kassi turned a year old today and to mark her day, she took to her social media account and shared her latest photo shoot taken as a part of her birthday celebrations.
She captioned her photo as:
"I am grateful to God for His endless blessings over me. Everything I have and all that I am are proofs of His endless love over me. I bless God for this day, for giving me another year in His untold love. I am blessed to see today! And my prayers are that I will love to praise God in all I do. Happy birthday to me."