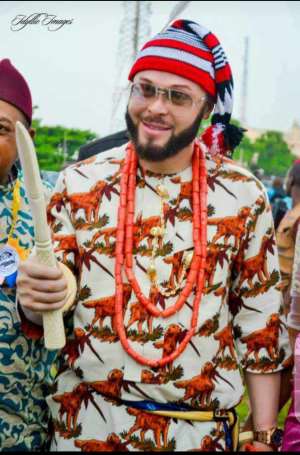 One of the most notable and philanthropic Politicians from the Southeastern part of Nigeria, Chief (Hon.) Alex Mascot Ikwechegh, popularly referred as the "Nkuma Dike Ndigbo" has turned plus one today. The renowned philanthropist, Politician and Enterpreneur marked his 40th birthday today and has continue to receive loads of birthday felicitations from within Nigeria and across the globe.
According to reports garnered, Chief (Hon.) Alex Mascot Ikwechegh, the Chairman and Founder of Alex Ikwechegh Foundation, had few days ago commenced a 3days humanitarian exercise that witnessed the distribution of Palliatives to people across Abia state and especially across communities and locations within the city of Aba.
Until today and until when this report was been developed the Alex Ikwechegh Team has continued to distribute relief materials and Palliatives at Saint Peter's Anglican Church Aba, Akoli Road Primary School Aba, Ogbor Hill Primary School Aba, Boys Technical School Osusu Aba, Saint Peters Catholic Church Omuma Road Aba and Igbere Secondary school, Bende,By 2:00pm prompt.
Other supports by Chief Hon. Alex Ikwechegh includes the disbursement of free Kerosene at Elveris Oil Ohanku and Elveris oil Obohie, Fred Ikye oil Uratta Road Aba, Cozanic oil Ama Ogbonna Aba, Forte Oil Igbere Bende and Cash gifts to widows, as well as underprivileged persons.
Many has continue to sing praises of appreciation, expressing gratitude to chief Alex. Other has taken to several mass media platforms to applaud the outstanding capacity of the rare gem, whose life has remained the hope of several persons within Abia and across the southeast. Amongst several persons who extended warm felicitations to the young philanthropist was one of his namesake, Mr. Alex Nwankwo, a famous media Personality and PR Specialist, who had joined others in wishing Alex Ikwechegh more years of grace and impact.