UYOYOU ADIA goes all in with her Short Film '#TheFourthSide'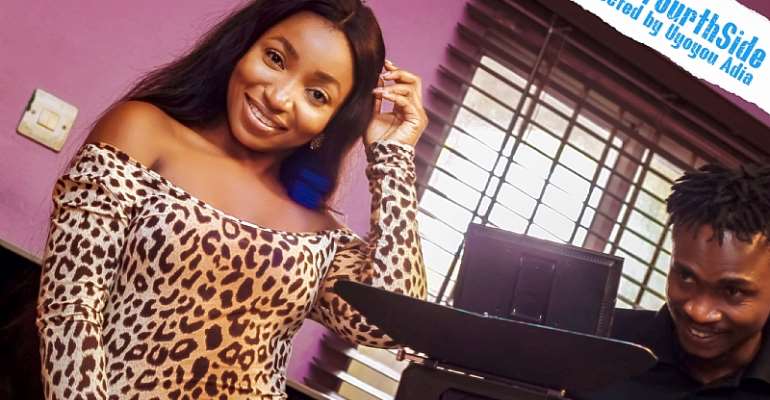 Following the success of her experimental Directorial debut film, shot on an Iphone 'Lost' that will be screening at the African Smartphone International Film Festival 2018 and In-Short International Film Festival 2018, the young filmmaker Uyoyou Adia took a giant step in bringing a film about the reality of our world today, people addicted to social media, putting all their personal business out there and all that comes with it both positive and negative, how people jump into conclusion and judging without validating a story from all the parties involved. The short film #THEFOURTHSIDE is set to highlight on these issues. It is Written and Directed by Uyoyou Adia, Produced by Judith Audu, Director of Photography David Wyte, Gaffer Matthew Yusuf aka Mato of One House Lighting, 2nd Camera Unit Peter Petrelii, BTS Emeka Chukwuleta and Diji Aderogba, BTS edited by Osita 'Ritzy' Philip, Costume Designer Opeyemi Sogele of House of Anny, Make up by Carina Ojoko. The movie stars : Oruaro Adia, Omowunmi Dada, Tunbosun Aiyedehin, Judith Audu, and Ates Brown.
'#TheFourthSide' SYNOPSIS:
#TheFourthSide tells the story of a young man In a bid to get a job and take care of his sick mum, a twitter addict Mamode meets Ify, hoping they will both get the job and become an item, Mamode gets the shock of his life on the day he is to resume work.
Uyoyou Adia was the lead Actress in 'Gana Street League' a movie about female footballers and how the society doesn't give them the needed support, she was also the lead actress in 'Broken' a short film that went on to win the Best Nigerian film at the African SmartPhone International Film Festival 2017. With the short film #TheFourthSide, Uyoyou intend to kick start a conversation to encourage people to validate stories before jumping to conclusion on social media as there is always 4 sides to a story and there are consequences for every single thing we say or do on Social media.