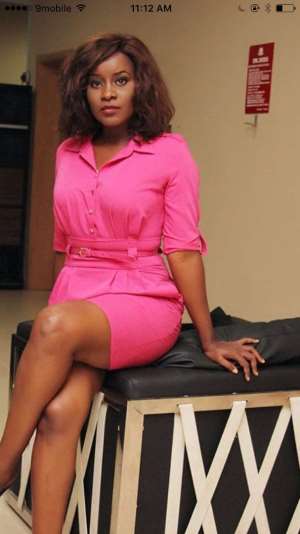 After the success of a number of comedy movies at the box office, it became an established fact that to make money from Nigerian box office, one must tow the comedy lines. This has led to recent churning out of comic movies and humongous box office figures.
However, this didn't stop the producer of the movie 'Alter Ego', Esther Eyibio, from swimming against the tides of the comedy craze going on in Nollywood. Esther with the help of the cast and crew of this movie proved to us that Nigerians aren't just about laughing in cinemas but they are open to something more intense and thought provoking.
The success and wide reception of the movie proved her right as well. Since it release, Alter Ego, starring Omotola has enjoyed tremendous support and reception and has made decent box office figure.
The movie 'Alter Ego' addressed issues many would rather not talk about particularly in this part of the world. It sheds light on sexual abuse and the resulting Post Traumatic Stress Disorder (PTSD) on victims. The movie has gone ahead to be one of the most well-received movies by a large number of audiences.
'Alter Ego' which stars celebrated Nollywood actors like Omotola Jalade, Jide Kosoko, Tina Mba, Wale Ojo, Kunle Remi, Esther Eyibio and more is currently selling out halls, weeks after its release. It is also one of the top 5 movies currently showing in cinemas nationwide.
Esther Eyibio's sole aim of taking Nigerians out of their comfort zone is definitely paying off as viewers have recommended this movie to be different and exceptional.
Esther who studied film making abroad said she is not stopping film making with Alter Ego as plans are underway to make more movies.
Alter Ego will soon be premiered in Canada and UK.