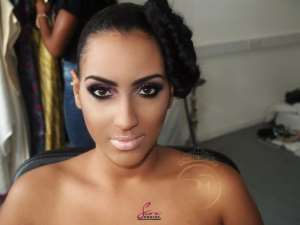 One of the sexiest Ghanaian actresses, Juliet Ibrahim is really looking good in her new photo shoot done for Zen Magazine.
The sultry actress, as you can see in these hot photos, is stepping up her game for real in Ghollywood, her attention in Nollywood too is, we learnt, is being sorted for.
Check out her make up, you would agree with me that, Juliet is set to give other actresses in Ghana and in Nigeria a run for their money. Keep it up gal!