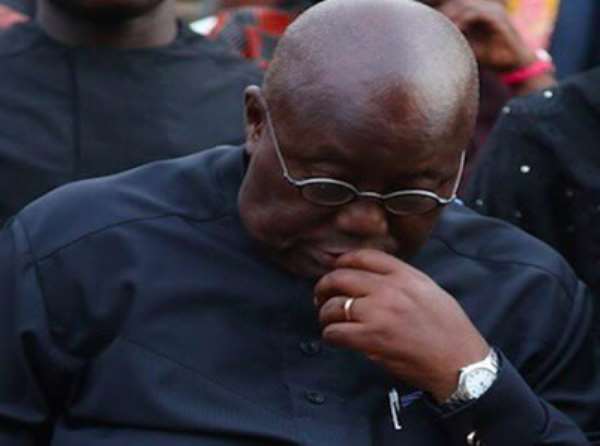 Communication Team Member of the opposition National Democratic Congress (NDC), Owusu Banahene says President Akufo-Addo does not deserve a second term in office because he has failed Ghanaians in all sectors, particularly, the fight against corruption.
Owusu Banahene is of the view that the President has not lived up to expectations of Ghanaians within the last three years in the manner and way he incompetently handles the economy with cooked figures.
"Akufo-Addo has failed woefully, he does not deserve second term it will a taboo to vote for Akufo-Addo in the 2020 elections," Owusu Banahene told Kwame Tutu on Anopa Nkomo on Accra-based Kingdom FM 107.7.
He stressed that Ghanaians continue to complain about hardships, job loses, worsening economic conditions among others; an indication that the country is heading to the "wrong direction.
He argued that President Akufo-Addo and his administration have failed to turn the fortunes of Ghanaians around as promised adding that the situation cannot be changed in an election year.