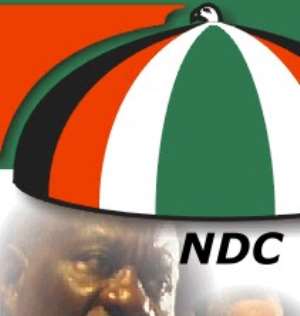 I am not the least bit surprised by the decision by Mzbel, also known as Belinda Nana Ekua Amoah, to witheringly expose the young "charismatic" SOB called Prophet Nigel Gaisie about his Mahama-toadying December 31st Watchnight Prophecy for the veritable charlatan that he clearly appears to be (See "Nigel Gaisie's Prophecies about NDC Plagiarized – Mzbel Exposes Him" MyNewsGh.com 1/4/20). Neither do I trust the forecasting credibility of the Muslim cleric who goes by the name of Mallam Sham-una Uztaz Jibril, also described in the afore-referenced news report as a philosopher. There is something "sham-like" in the very name of "Sham-una." We are also not let in on the fact of whether Mallam Sham-una Uztaz Jibril is a philosopher of African and/or Ghanaian political culture or our effectively screwed up psychological perspective on what really constitutes the ideal and acceptable leadership qualities in the eyes and in the sight of Divine Providence.
But, of course, it goes without saying that anybody who supposes for even a split-second that God/Allah was the least bit pleased with the kind of terror-charged and thoroughgoing climate of downright official political criminality that characterized the four-and-half-year tenure of the terrorist-hosting John Dramani Mahama-led government of the National Democratic Congress (NDC), must be living in a Fool's Paradise. And I suppose Nana Ekua Amoah fully recognizes the same thing that yours truly recognizes, although it is also quite clear that Mzbel may very well have misguidedly thrown her considerable social and political weight and influence behind the wrong political party and/or establishment and the wrong presidential candidate.
You see, not only did the Mahama regime operatives prefer to host Saudi-born and US-incarcerated terror suspects than to sensibly and productively organize and host the landmark Year of Return commemorative festivities, for just a single ready example, by the way, the former National Democratic Congress' Member of Parliament for Gonja-West Constituency, in the Akufo-Addo-created Savannah Region, was also quite well known by many Ghanaian media operatives to be a devious sponsor of "revolutionary" elements at his Presidency in the erstwhile Jubilee-Flagstaff House, who likely underwrote the brutal bedroom-stabbing death of Akufo-Addo cousin and the extant New Patriotic Party Member of Parliament for Akyem-Abuakwa-North, to wit, Mr. Joseph Boakye-Danquah Adu, grandson of the legendary and putative Doyen of Gold Coast and Modern Ghanaian Politics, Dr. Joseph (Kwame Kyeretwie) Boakye-Danquah.
Of course, the legion suspicious political killings that occurred under the watch of then-President John Dramani Mahama were not confined to only members and activists of the then-main opposition New Patriotic Party (NPP), they also targeted elements within the Mahama government who might have been perceived to pose formidable challenges to some of the most powerful figures of the NDC, such as Mr. Peter Kenyenso, then-District Chief Executive Officer of the Nkwanta-South Constituency, presently a municipality in the newly Akufo-Addo-created Oti Region, who was shot to death at pointblank range by an unidentified gunman suspected to be a bona fide operative of the Mahama regime. It goes without saying that identifying killers and assassins was the least pleasant activity for the Mahama-appointed sleuths of the Ghana Police Service (GPS), as we clearly witnessed in both the bedroom-stabbing of Mr. JB Danquah-Adu and the pointblank shooting of Mr. Peter Kenyenso.
You see, Dear Reader, you simply cannot be the political favorite of Divine Providence, when you also cannot explain the precise murky circumstances under which your former boss and the man who magnanimously handpicked you for the highly privileged position and enviable job of substantive Vice-President of the Sovereign Democratic Republic of Ghana met his evidently tragic and violent death. And, of course, the most depravedly criminal aspect of this entire bloody affair was for Comrade Mahama to have multicast or broadcasted to the Ghanaian citizenry, in effect, that it was Divine Providence Himself /Herself who specifically and specially ordered the cold-calculated early-morning slaying of then-President John Evans Atta-Mills, in Divine Providence's own "inscrutable wisdom." What chutzpah?!
And to even fathom or imagine that God, in His "inscrutable wisdom," would so callously remove a much more humane and kinder and more responsible leader and replace the latter with the most thoroughgoing corrupt kleptocrat and payola-prone leader, is simply nothing short of the most scandalously absurd. And would "Prophet" Nigel Gaisie bet his bottom-dollar that God or Divine Providence, in His /Her "inscrutable wisdom," would be so reckless and irresponsible as to anoint a Judgment Debt-scheming and scamming politician and a nurse- and teacher-trainee-robbing clinical scam-artist as His/ Her favorite bona fide Ghanaian leader who is most likely to usher our beloved nation into a season of unprecedented prosperity and material development?
Come on, indeed, it is true that no human being can second-guess the actions and ways of Divine Providence. But it equally goes without saying that God/ Divine Providence is not so scandalously bereft of good moral values, short of a decision to punish a morally decadent and adamantly disobedient nation, to impose the most intellectually bankrupt, morally retarded – the fee-free Senior High School policy initiative is a striking test case – robber-barons and ever-scheming megalomaniacal assassins on us as our ideal leaders. Tell me, Dear Reader, what kind of arrant nonsense is this? A Nigel Gaisie nonsense or a Mahama fiscally underwritten codswallop?!
By Kwame Okoampa-Ahoofe, Jr., PhD
English Department, SUNY-Nassau
Garden City, New York
January 4, 2020
E-mail: [email protected]
*Visit my blog at: kwameokoampaahoofe.wordpress.com Ghanaffairs