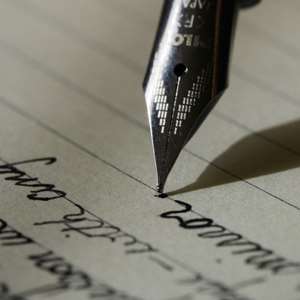 In those days when imported rice was not known nor frozen chicken a regular and sickening feature of menus in Ghanaian homes, I had Christmas which' memories are still as fresh as the bread of the baker. The village was Zuarungu, a then small village in the West African country - Ghana. I have never missed an opportunity to tell the story of this village. It was in those days when neighbors knew each other and cared for each as though the last breath of one dependent on the other. It was in this little village that I grew up with my grandmother – Azure Longa Morahi of blessed memory. What a beauty she was. Beautiful inside out with unequaled levels of generosity. She was an uneducated village trader who by dint of her trade, educated all of her children single-handedly (for she had lost her husband to death very earlier in her life).
She was very very very fond of me and will give me a treat of village standard luxuries (koohe, maeha, etc) on the village market day. Oh, how I remember her numerous quarrels with persons- men or women, children or adults, who dared to hurt me. So, it was in this village with my grandmother that I enjoyed much of Christmas' which' fond memory I share today. Amidst the harmattan within Christmas times, the village will rise up very early to the warmth of the fire made of millet stocks (sticks). As it provided fire for warmth, it served as an avenue to roast dried groundnuts which usually was breakfast in those days apart from sagkute and Sakoto (leftover TZ also called palp, asiida, sadza or Ugali depending on one's country of origin).
Thereafter, women and children will head towards the borehole, dam or well to fetch water; I was no exception to this routine. Reminds me: fetching of water at the borehole was not automatic for all households. One would be stopped from fetching water from the borehole if their household had not paid to the village representative in charge of borehole fee collection. I remember him vividly though his name I do not remember now. He was a respected elderly man with tribal marks whose responsibility was to ensure all households pay the fee for fetching water from the borehole or forfeit the privilege of fetching water from the same. His favourite grandson was nicknamed Aquarter (from the word quarter). Being his favourite grandson, Aquarter would be sent usually to buy Pataahi or akpeteshie (locally brewed gin) in a quarter of a bottle. He gained that nickname as gradually, he started drinking the same with his grandfather. Aquarter was the village soccer goalkeeper at our level in those days.
It appears to me there is a lot to write about Aquarter's surroundings; the borehole. The borehole sometimes had overnight queues, and other times would run out of water when the water level is low. An interesting aspect worth printing is the young ladies' bath. We will steal a glance at the young ladies bathing in the plain with assorted beads around their wastes; though young, it was a sight to behold. The borehole was a good gathering ground in the Christmas harmattan.
Abongo's place will be very busy. Abongo was the village tailor who would make dresses, usually for children for Xmas. I was among the privileged children who would have a Christmas attire sewn for. 24th nights were almost nightmares – the quest to want to wear one's new clothing on 25th to visit the market square, friends or relations would make the night a sleepless one. "Adokta, tuure bungula diri duge Buriya dia" the usual voice of my grandmother at dawn on 25ths. Literally meaning, Fred (Adokta) set fire for so we can start cooking our Christmas meal. Don't mistake the narrative for a typical Africa were only young girls set fire for cooking. The exception in my case was so because, we were only two living with my grandmother (Gado, my youngest maternal Uncle and I). As the tradition is in many jurisdictions, the younger one will do most of the chores.
Usually, it will be local brown rice, tomato stew made with Shea butter and dawadawa. The tomatoes would be crushed with the fingers and the dawadawa broken into their natural separates and cooked together with other ingredients – mostly salt, pepper and dried fish (rarely). The local brown rice would go through an exercise of separation from stone, through the water and a calabash (I wish I could paint the mental picture clearer). Modest as this was, it was not affordable to many families. A generous grandmother would have many visitors coming in to share with us – I wish she still lived. Chicken was a rare feature in any meal; not even at Christmas. Alas, if a household had its own, visiting from the towns or cities, they would kill a fowl or two, which was usually roasted on sticks and eaten with ground pepper and salt. Zuarungu my homeland.
In the evenings, many will gather in the town Centre (Tuayn). The major traffic would be on the road to the Community Social Centre, where there would be stereo music and dance usually with the entertainers (we called them spinners) from Bolga and other times from Accra – 7 Heavens and Sky Hawks Sounds worth citing. Others will hang out at the nearest pito (locally brewed beer) drinking bar. It would be either to drink pito or patronize the good music of the then musical stars in the village. Asteven was a popular one. He had the duringa (a musical instrument similar to the biblical lire). His closest competitor was a name I don't remember clearly but think is Asabka. Asabka? Nooo, Asabka was rather a mentally ill younger man in the village nicknamed Guy Jesus. The name was rather Asi-ibga. Less I forget my line of thoughts - they were both good at the duringa. For Kolgo (another music genre) lovers, the elder folks will opt for Azeko's house pito because of Akolbila and Akapobli – their music was the adult alternative. Younger ones will want to hear Solomon and other names I can't remember today.
In all Christmas was really merry. But these "merries" were not without the roles of two other men; one young and the other old. They were Abadola and Abanga Naaho respectively. Both were traders in ready to eat pork. This was the favorite pass time of persons who could afford to buy. But as nature would have it, the have nots and children also benefitted some way, somehow. I don't remember how adults have nots benefitted but do remember that children would wait for the pieces that had no monetary value, for they were given voluntarily to us. But the pork was not the sole reserve of the two at Christmas. Village communal farmers will either buy a big or be gifted one for farming. This will also be killed at Christmas and children would benefit if they had relations with one or two of them. I remember names like Ejo also called Molpenta and Azieta called Oziri who were part of the communal or better still youth group farmers. Those are days I wish we could rewind.
Many persons inspired us then. There was Dominic Ayine's (now legislator for the area) whose exposure to secondary education made them very distinct from other young people in the village. So also were people like Jomo Kenyatta (not the original from Kenya) who was noted to be very strong and could beat up everyone in the village. They all mentored us in a way and we aspired to be like them someday; thank God I chose the path of one of them.
Talking about Jomo, Xmas would not pass without a series of hand fistfights on the night of 25th December. It was usually over a woman, alcohol or nothing – there just had to be a fight. It's this situation that brought up names of strong people in the village. The likes of Kobina Azeko, Awuko, and Jimmy Anaho and of course my all-time favorite Jomo. Good days those were.
These are memoirs from my childhood Christmas worth sharing – do enjoy the modern era Christmas.