New Cedi Notes Useless, Waste Of Tax Payers Money — Namoale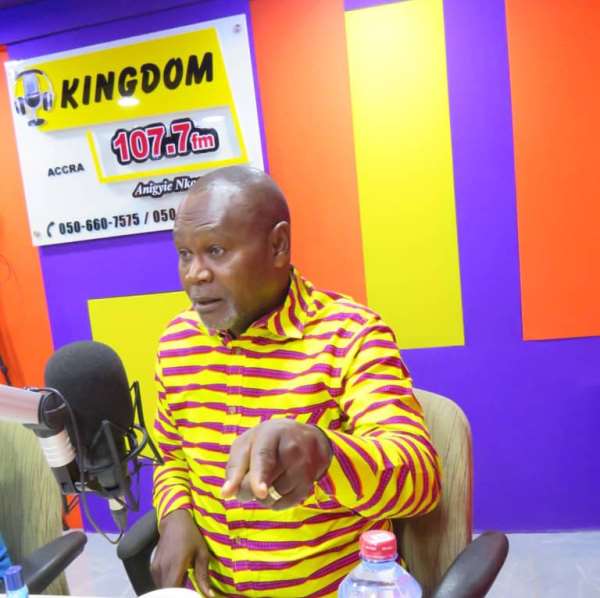 Nii-Amasah Namoale
Former MP for the La Dadekotopon constituency, Nii-Amasah Namoale says the Akufo-Addo government is going to waste the taxpayers monies in its intention to print the GH₵100 and GH₵200.
He questioned the rationale behind the issuance of new notes, insisting BoG withdraws it for further consultations.
According to him, the introduction of the new notes by the Central Bank is a needless exercise and an avoidable waste of the country's limited resources, adding that the reasons offered are "unsatisfactory", Nii-Amasah Namoale exclusively told Kwaku Dawuro on 'Pae Mu Ka' on Accra-based Kingdom FM 107.7.
He stressed that "even if we are to introduce it, it shouldn't be beyond GH₵100 because in Europe the demand for such notes are not needed."
Nii-Amasah Namoale was unhappy with the reasons given by BoG Boss, Dr. Addison demanding the cost of printing, the upgraded currency and the profit made from it.
He said the higher denomination notes may bring government some revenue, the Ghanaian economy stands to suffer an attendant inflation which will be a cost to the people.
Namoale wanted to know what happened to the amount of money the Bank of Ghana made from issuing the upgraded currency.
Background
The Bank of Ghana on Friday, November 29, 2019, announced the introduction of the GH₵100 and GH₵200 notes which are expected to be in circulation next week
At the news conference in Accra the Bank of Ghana Governor Dr Ernest Addison said the new notes will address "the significant increase in the demand for higher denomination banknote and increased cost of printing."
The Minority also accused the Central Bank of using the decision as a smoke screen to rake in funds which in the long run impact Ghanaians negatively.
He said the printing of the new higher currencies could easily fuel inflation and bring a lot of financial burden on Ghanaians, stressing that when the opposition NDC wins power in 2020, it will definitely conduct a forensic audit into the entire exercise as well as others which will focus on the individual roles played by members of the board of the BoG and friends and family members of the President.