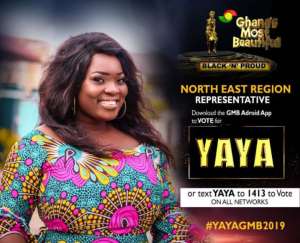 I have a very serious objection to the eviction of Yaya from the house. This my objection is based on certain assumptions. These are:
Pena who was chosen over Yaya, came first in the previous (last week).
Yaya who is evicted came second, last week
Now, this week,
Yaya who came second had 5th position,
Pena, who came first had last position.
NY all indications it meant that Pena had performed poorly this week. Yaya if at all did not perform well, perform relatively better than Pena.
So if it is for eviction, who was to be evicted; Yaya or Pena?
Pena is coming from BA and Yaya is from North. Pena had professor Ameyaw Konfi behind her, a politician who is well known among the judges.
Yaya, had only her poor mum who can even be noticed in the House.
There is no northern representation in the panel of judges.
From the performances today, it is clear that Yaya was outstanding in her performance over Pena. Pena's performance was so bad that it ran her down to such level(with least votes). Besides, she could not have outperformed Yaya! Besides, She had relatively higher votes than Pena. What other parameters have the so-called judges used, that put Yaya in such a disadvantage? I beg to know! Perhaps I will say they use the northern colour! It is not surprising that there is no northerner among the so-called judges! They are absolutely ethnistic! They use northern colour because Ameyaw Konfi who is a professor is hailing from same region with Pena and this has put her in the lead. I think that if we had any northern brother who was a top political figure in the house it could have been a different game altogether. This discrimination and pure day robbery must stop!
The judges must be told boldly in the eye that they completely ethicitic and unprofessional!