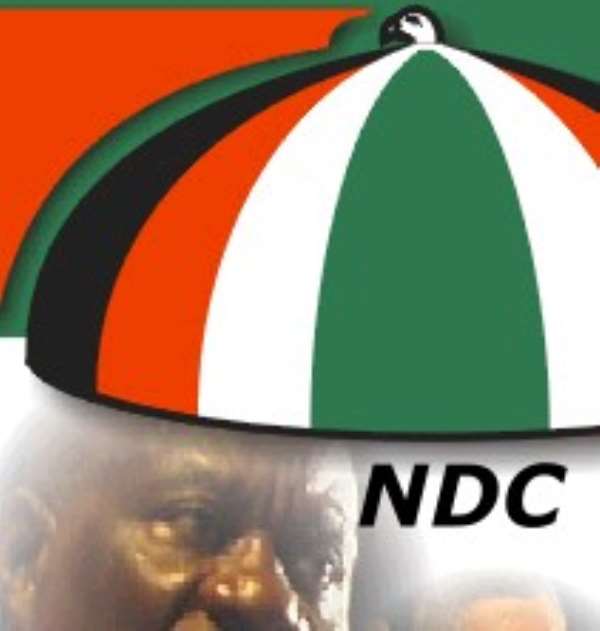 Instead of wasting their energy and resources ineffectually demonstrating against abusive language by Mr. Kwame Zu, the Asante Regional Secretary of the main opposition National Democratic Congress (NDC), against Okyeman, the Chiefs and Elders of the Akyem-Abuakwa Traditional Council (A-ATC) ought to have summarily shut down all the offices of the NDC in not only the Akyem-Abuakwa State, but all the lands and territories on which The Okyenhene has any present or historical influence and/or power or military and consanguineal alliances, such as the two smaller Akyem States and Okuapeman, as well as negotiate through the offices of the National House of Chiefs to have other allied traditional rulers and their councils declare the culprit and his associates and principal enablers personae non gratae (See "I'm Glad Okyeman Bared Teeth at NDC to Apologize" Modernghana.com 9/25/19).
The days of lame-brained apologies ought to be well behind us. But even more significantly ought to have been pointedly underscored the fact that Mr. Zu was merely borrowing his abusive and disdainful language from the now-Candidate John Dramani Mahama, who, as substantive President of Ghana, bluntly told The Okyenhene, Osagyefo Amoatia Ofori-Panyin, II, and his Councilors that Kyebi, the Akyem-Abuakwa Traditional Capital, was also the Galamsey Capital of Ghana. Mr. Mahama was later reported to have apologized for his grossly irresponsible remark. This ought to have instructed The Okyenhene and his Councilors about the stark reality of the fact that "apologies" mean little to absolutely nothing to the leaders of the National Democratic Congress. If it did, the likes of Mr. Zu would since long have learned some meaningful lessons.
I also sincerely don't understand why Mr. Daniel Marfo Ofori-Atta, the Secretary of the Akyem-Abuakwa Traditional Council, would want to have a morally degenerate and execrable character like Mr. Zu donate any votives, perhaps in the form of sheep, goats and even a cow or two and some cases of drinks for the performance of any ritual purificatory rites, for whom, I simply fail to appreciate. To be certain, the blasphemous and heretical offender ought to simply have been barred and prohibited from setting foot on any lands and/or territories belonging to The Okyenhene and/or the Akyem-Abuakwa Traditional Council or on which Okyeman had any historical interests, including Koforidua, the capital of the Eastern Region and the New Juaben State. You see, the next speech he makes, Mr. Zu may very well be disdainfully talking about how The Okyenhene and his Councilors attempted to extort or extorted some livestock and other expensive items from him in both a scandalous bid to denying him of his inalienable constitutional right to free speech and to undeservedly satisfy their greed for bribery and corruption.
Ours may, indeed, be a postcolonial and modern democratic state; but it would also have been instructive for The Okyenhene to have also taught these snooty bastard NDC operatives that Okyeman and, indeed, all the traditional polities of Ghana preexisted the British imperialist-bequeathed present-day Sovereign Democratic Republic of Ghana. You see, it is clearly this patently false sense of grandeur or mythical self-importance that deliriously caused former President John Dramani Mahama to cavalierly suppose that his former job as President of Ghana made him geopolitically superior to His Royal Majesty, The Asantehene, Otumfuo Osei-Tutu, II. It has often been said that those who unwisely fail to learn the great lessons of the past are bound to repeat the same and, perhaps, even dearly pay for such attitudinal lack of cultural refinement and decorum. I have already observed in a previous column that had the former President and his Election-Time Chief-of-Staff of an opprobrious Show-Horse wisely compared notes with their respective traditional rulers, they almost definitely would not have made such inexcusable fools of themselves.
I also care less about what skeletons may have lain in the closet of the previous private life of the former Mr./Nana Kwaku Duah, as has been much rumored and bandied about the web by many a craven coward and an anonymous detractor. The fact of the matter is that his very legitimate induction into occupancy of the world-famous Golden Stool, immediately placed Otumfuo Osei-Tutu, II, over and above the sort of petty political sparing which Mr. Mahama recently so facilely, vaingloriously and vacuously presumed to indulge with The Asantehene.
*Visit my blog at: kwameokoampaahoofe.wordpress.com Ghanaffairs
By Kwame Okoampa-Ahoofe, Jr., PhD
English Department, SUNY-Nassau
Garden City, New York
October 1, 2019
E-mail: [email protected]