IGP's Directive Is the Way to Fight the High Crime Wave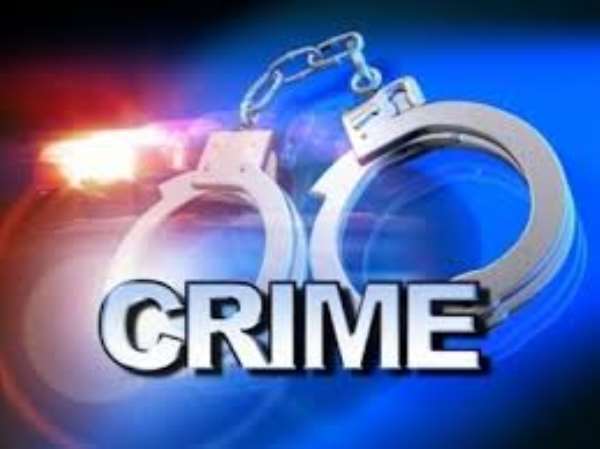 On the whole, according to a Google search that I recently conducted, it takes about two years to train a regular New York City Police Officer, though the actual intensive training for uniformed police officers is six months, about the same as the duration for the training of the personnel of the Ghana Police Service. But I am quite certain that the quality of training is much higher here in New York City and in New York State than it is in Ghana and even in some American states of the Union, as it were, for instance in Memphis, Tennessee, where the duration of training is about two weeks shorter than it is here in New York City. I wanted to make sure that I had a reasonably well-informed sense of this subject before I proceeded to discuss what needed to be done to stem the high spate of violent crimes, especially the murder of police officers in Ghana in the past several years (See "IGP Directive Will Increase Shooting of Innocent Citizens – Ex-Commander" 3News.com / Ghanaweb.com 8/31/19).
It is clear that something serious and radical needs to be promptly done if members of the Ghana Police Service (GPS), especially those detailed to deal with violent crimes, are not to become easy targets for these armed robbers and other violent criminals, a steadily increasing percentage, if not an overwhelming majority, of whom are known or said to be foreign-born Africans. In the latest casual count, Nigerian nationals are said to constitute a majority of the known perpetrators of violent crimes in the country. This count is largely based on the incidents of violent crimes and the number of arrests made and the profiles or nationalities of the criminal suspects involved. Then also population size needs to be taken into account. Here in New York City, for example, with a population size of approximately 10 million, there is a police force with a personnel strength of about 40,000. We need to also take into consideration the number of firearms in circulation and of what categories or calibers.
This is where Col. (Ret.) Festus Aboagye's proposal needs to be seriously taken into account. Which is that all Ghanaian citizens and residents in possession of guns must have these guns duly registered and be classified or be due for inspection and reregistration every year. What this also means is that persons found to be in illegal possession of firearms must be promptly arrested, charged as such and prosecuted to the fullest extent allowable by the law. I also agree with the suggestion that all members of the Ghana Police Service need to regularly undergo weapons-handling training in order to keep abreast of new weapons on the market, as well as how to disarm or deal with criminal elements who may be in possession of the same. But I would even venture a step further by adding the need to profile the new type of criminal gangs, largely Nigerian nationals who have allegedly come to dominate incidents of armed robbery in the country and the best means of dealing with such violent perps.
This may, of course, entail some professional networking or liaising with law-enforcement agents and agencies in the ECOWAS region, most especially the countries whose nationals constitute a serious threat to our national security. For instance, periodic joint exercises between and among police establishments in the region, as is regularly done by the military. We cannot simply let the possibility of an increase in police shooting of unarmed civilians, with the arming of our police officers, deter us or freeze us in our tracks. What we simply need to do is to ensure that the proper cautionary measures are put in place, and the armed members of the GPS strictly monitored and disciplined accordingly where deemed necessary. Even more significantly must be ensured that our police personnel are equipped with the requisite and adequate firepower and the necessary backup where needed, in order to make our streets, byway, alleyways and the country at large inhospitable and inexorably ungovernable for these criminal gangs and thugs.
The Inspector-General of Police (IGP), Mr. James Oppong-Boanuh, ought to be commended for his decision to significantly upgrade the crimefighting capacity of his men and women of the Ghana Police Service. I quite remember that there was a time during the 1980s, when the Ghana Police Service was called the Ghana Police Force (GPF). We may very well need to revisit that era or that name, if it promises to do the proverbial magic trick or magical wonder, as it were.
*Visit my blog at: kwameokoampaahoofe.wordpress.com Ghanaffairs
By Kwame Okoampa-Ahoofe, Jr., PhD
English Department, SUNY-Nassau
Garden City, New York
September 21, 2019
E-mail: [email protected]