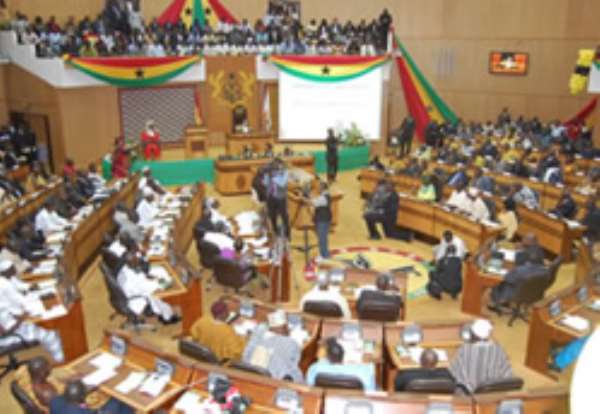 "The downfall of a political leader is the success of another" has been the hallmark of our national and local leadership. Political objectives of the two big parties have been about getting into power and retaining the power, and therefore see the opposition party as a blockage and an enemy of progress. Hardly will you see a sitting leader trying to bring the opposition to his side or the opposition supporting a better course of a ruling leader. The desire to prove to make the public aware that you are better than your competition has nursed a culture of unnecessary criticism, ungratefulness to your opponents' efforts and the politics of insult.
We live in a country where ruling leaders become critics when they are in opposition, they forget that being a leader does not mean being in governance but leadership continues even in death with great philosophies being passed on to generations. Our opposition leaders ignore their skills in contributing and solving the problems of the people and focus on how to get back in power. The ruling candidate may not need you but you should not deny your people of your knowledge and wisdom. As a leader you know what is best for the people and you know they can be wrong in the choices they make, so not choosing you does not mean they don't want you.
A great division exists among our leaders due to their quest for power. This culture of division is not only common in our national and local administrations but has developed from our basic school and institutional leadership. Students who are not voted to be school prefect, assistant or SRC presidents back out of the leadership role and disappear. To them this is a dead-end which was designed by the system, and the winner says to herself "that could have been me", a mentality that she will carry through her political journey.
To solve the leadership cooperation problem of the educational system is to solve the governing and opposition leadership of the future. There should be an initiation that promotes cooperation among our school leaders and their opposition candidates. The SP or SRC president should be required to respect and retain (if needed) the service of the opposing candidates or make them members of his private counselor. Seminars should be organized for teachers and lecturers to acquire the knowledge to develop themselves as leaders' counselors and effectively transfer their new found knowledge to student leaders through counseling. And also high school leaders should be tasked with problem solving and not only the routine work of overseeing cleanups and school gathering.
The notion that one can only help the country when he is in position is a poor one which has held us backwards and is time to change our mentality as leaders and as citizens. For the problems of our country can be solved by dedicated individuals and groups. We should not live in a democratic and capitalist nation with the mindset of a communist community where everybody looks up to the government for solutions. The only part of our democracy that we've practiced consistently is our mouth (freedom of speech), let the mass do this but political, industrial and business leaders should know that the solution lies with them and they have the power to make Ghana a better Ghana.
We hope to see a future where the government will be leading all the people and invite minority MP's to the office of the president to discuss the development of their municipalities.
A future where H.E. Bawumiah and Hon. Asiedu Nkatia will commission a project at Tain.
A future where Hon. Kenedy Agyapong and former President Mahama will together develop a plan for youth employment.