'Burger' convicted for attempting to export cocaine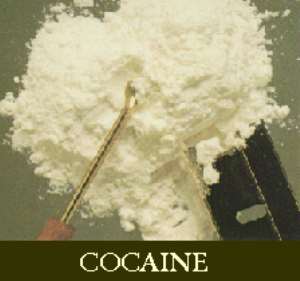 Accra, Feb. 2, GNA - An Accra Regional Tribunal on Thursday sentenced Yahuza Shanunu, a 34-year old Ghanaian resident in Germany, to 14 year's imprisonment with hard labour for attempting to export cocaine to the Netherlands.
The tribunal chaired by Mr Justice Frank Manu found Shanunu guilty of attempting to export 1,336.7 grams of the substance and convicted him accordingly.
On July 20 2005, Shanunu was put before the tribunal on charges of possessing narcotic drugs and attempted exportation of the substance out of the country to Amsterdam, the Netherlands.
The facts of the case as narrated earlier to the tribunal by the Prosecution were that on March 12 2006, officials from the Narcotics Control Board on duty at the Kotoka International Airport arrested Shanunu on suspicion of carrying the drugs. The Prosecution said a search conducted on him revealed that the accused person had concealed some powdered substance in the soles of his shoes.
According to the Prosecution an examination conducted by the Ghana Standards Board established that the substance was cocaine. The Prosecution said at the time of his arrest, Shanunu made a telephone call to one Ali Mashood, who arrived at the Airport with an amount of 4,000 dollars to bribe the officers.
The Prosecution said Mashood was also arrested and both were charged with corruption of public officers.
According to the Prosecution, when the trial of the two persons began two days later, they both pleaded not guilty to the charge. However, while the trial was going on, Mashood changed his plea to guilty, and he was accordingly convicted by the tribunal and sentenced to a fine of four million cedis.