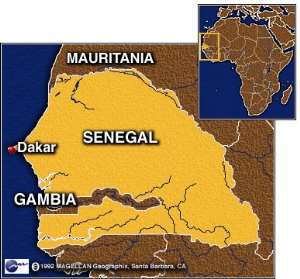 Accra, Jan. 27, GNA - Ghana and The Gambia have agreed to commence investigations into the death of about 44 Ghanaians off the coast of Banjul from March 1, 2006.
This is pursuant to the visit of Nana Addo Dankwa Akufo-Addo, Minister of Foreign Affairs, and a series of exchanges between the two governments last year and from January 19 to January 24 2006. Ministry of Foreign Affairs in a statement on Friday said discussions bordered on the terms of reference for an investigation into the matter and also to establish a framework within which the two countries would jointly investigate all aspects of the murder and or disappearance of the 44.
They were reported to have died on or about July 23 2005. Ghana's team for the investigations are Mr David Asante Apeatu, Director-General, the Criminal Investigations Department of the Police Service, Mr E. Odoi-Anim, Acting Director-General, Legal and Consular Bureau of the Ministry of Foreign Affairs and other senior officers of the Police Service.
They are to submit their findings to their respective governments.