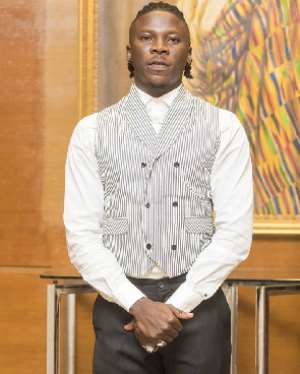 Businessman, J. L. Tenge Djokoto says Stonebwoy simply defended himself at the Vodafone Ghana Music Awards yesterday. He has, however, called for unity in the greater interest of show business.
In a statement on his Facebook page, Mr J. L Tenge Djokoto, a member of the Tɛngɛ Dzokoto Royal Family of Anyako, disagreed with an earlier statement made by V. L. K. Djokoto, his brother.
Mr Djokoto, a staunch fan of Bhim Nation, said "What stonebwoy did was not wrong. Did you see the number of people that trooped to the stage? I praise Stonebwoy for showing extreme restraint and calm amidst the fracas ".