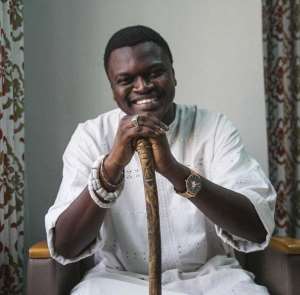 Lotsu Tenge Djokoto
Chief Executive Officer of Salt Water Industries, Lotsu Tenge Djokoto, has urged parents to instil values of African history and spirituality in children.
In an interview with Accra Free Press, the businessman insisted that originality should guide our innovation.
"The next generation need to feel proud and confident about where they come from. This would help them determine a path that does not imitate the western world" he said.
"It is about time we define our progress and consolidate an African identity. If we keep shaping our future according to the western world, we shall never catch-up. We need to look within and innovate for our social and economic circumstances. Let's charter our path" Mr Djokoto added.