Executing The Christian Mandate With Integrity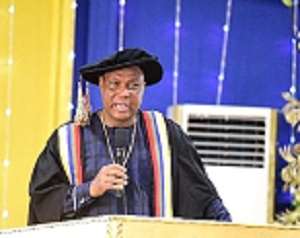 Rev Sam Korankye Ankrah
Founder and general overseer of Royalhouse Chapel International, Apostle General Rev. Sam Korankye Ankrah, is calling for an increased level of integrity among the leadership of the Christian community.
For him, without integrity it was going to be very difficult for Christian leaders to make that positive impact in the lives of their members or followers.
It is in light of this that the Apostle General established the Christian Leadership College (CLC) where the next generation of Christian leaders will be trained and groomed into Christian leaders with integrity.
Rev. Ankrah said it was part of his expectations that Ghana would not run out of people with the required integrity to man the country's affairs.
He noted that it would be very poor and disheartening for the country to lack human resource and expertise, saying "that is why CLC is dedicated to the moral, ethical, intellectual and spiritual empowerment of her students".
He was speaking at the 13th graduation and matriculation service of the CLC at the Royalhouse Chapel, Ahenfie.
The college established by the Apostle General is gradually becoming the centre of excellence for leadership and theological studies.
Graduation
The graduation service saw 60 students awarded with various categories of certificate including 24 Advanced Leadership Certificate in Theology and Management; and 36 Certificate in Ministry.
Also, 40 new students took their matriculation oath during the ceremony to assume full admission into the college that is affiliated to the Trinity Theological Seminary and the Regent University of Science and Technology with 75% of males and 25% of females.
Students who have completed other tertiary universities in the country were also celebrated during the graduation ceremony dubbed "Ministry with Integrity-the Role of Theological Education".
Rev. Mrs. Sally Julie Armah, Principal of the College said CLC had graduated over 1,000 students from its certificate and advance certificate programmes.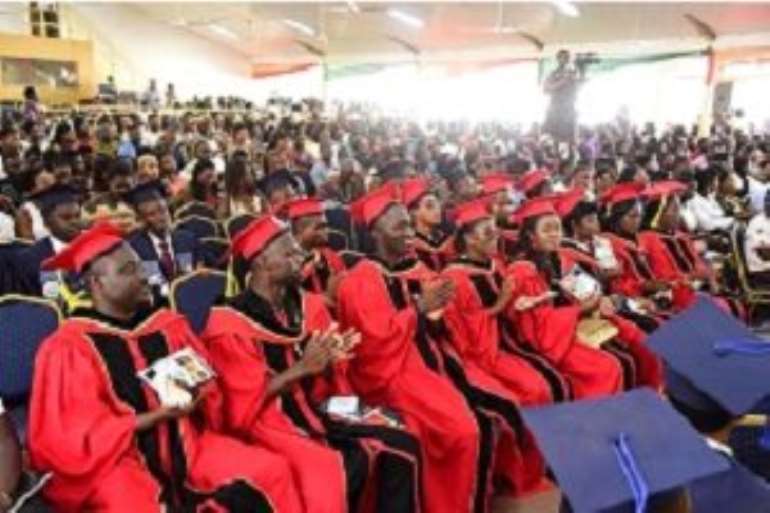 She said the college had re-opened one of its regional Somanya / Akosombo campus adding that other regional campuses at Kumasi, Takoradi, Cape Coast, Ho and Koforidua should be re-opening very soon.
According to her, the college affiliation has led to a good number of our students obtaining admissions with subject exemptions in these universities.
Research Scientist and a Plant Breeder with the Harvest Plus, Rev. Dr. Mrs Elizabeth Parkes, giving the guest of honour speech noted that a woman or a man of integrity is one that is being protected, secured, favoured, blessed and guided by God.
She thus encouraged the graduates to strive to unite their followers and live a life of integrity and humility, while warning them to be wary of being disobedient to the word of God.
Speaking on the theme "Ministry with Integrity: The Role of Theological Education", Rev. Dr. Noble Kumawu outlined what constitutes 'a ministry with integrity'.
He said a ministry with integrity should be able to carry out Christ mission in the world with honesty, no misinterpretations of the scripture to suit one's self interest.
By Jamila Akweley Okertchiri