Ghanaians Abroad Coalition To Defend Antwi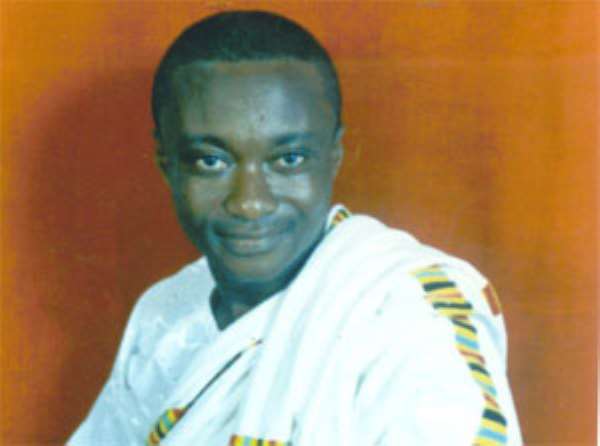 ....ON PER DIEM CONTROVERSY !!! The interim President of Ghanaians Abroad Coalition (GAC), "Osagyefo" Kwame "Kwam mayor" Boateng, has hinted that his organization would "shop" for powerful Ghanaian and/or international Attorneys, especially Attorneys based in the United States of America to defend one William Antwi who is domiciled in USA , whose article posted on Ghanaweb.Com and reprinted in the Chronicle has prompted investigation by the Criminal Investigation Department of the Ghana Police - [if] criminal charges are levelled against Antwi.
Boateng says he is optimistic that no criminal charges would be filed against William Antwi and appealed to Ghanaians abroad to remain calm !!!
The CPP activist who recently threatened to go on hunger strike and / or take President John Agyekum Kufuor and former President Jerry John Rawlings to Court [if] they ever trade insults in public again has appealed to Ghanaians abroad and Ghanaians at home to feel free to enjoy the winds of democracy they fought hard to obtain and [NOT] to be afraid to excercise their freedom of speech.
Boateng however cautioned those who exercise their freedom of speech to do so in a responsible way and to be emboldened to tell the truth and nothing but the truth !!!.
" When you speak the truth, there is no power on earth that can intimidate you !!!. My postings on Ghanaweb.Com have been the truth and nothing but the truth and that is why I have the courage of the "Biblical David" and those who say their prayers to "satan" cannot touch God's man - without facing peaceful and non-violent retaliation of "People's Power" around the World, said Boateng.
The "Made in America" Politician says if by the grace of God Almighty he becomes President of Ghana someday, freedom would flood Ghana like a "Mighty Ocean" since he plans to introduce an African version of "American Style of Democracy" whereby cartoons can be made about him as a President and "Talk Show" hosts like Jay Leno could poke fun of him and he, like his role model, President Bill Clinton, would not intimidate a powerless person like Monica Lewinsky in an environment of "Rule of Law".