A Cathedral – In The Midst Of National Emergencies? We Must Be Crazy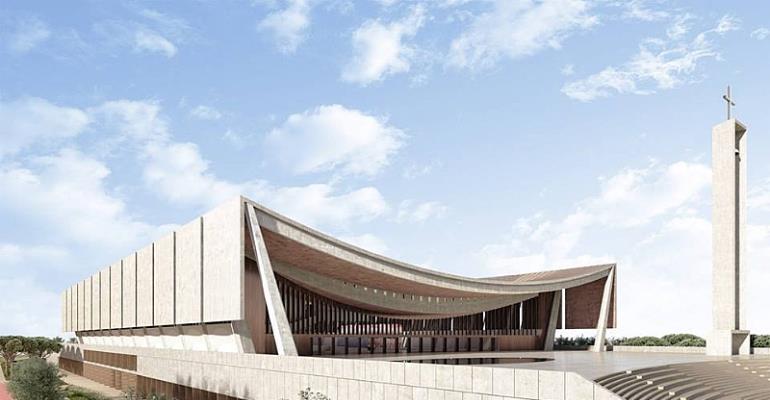 On this dirty patch
a tree once stood
shedding incense on the infant corn;
its boughs stretched across a heaven
brightened by the last fires of a tribe.
They sent surveyors and builders
who cut that tree
planting in its place
a huge senseless cathedral of doom.
This was Kofi Awoonor's not so subtle attack on colonialism and imperialism. But thanks to the whiteman, we have been so thoroughly brainwashed, that building a huge senseless cathedral of doom is now the prescribed panacea for all our woes.
Cathedrals and mosques are beautiful. They adorn all great cities and lend a certain character to the environment. They serve as spiritual centres and the heartbeats of the people. And they may yield some economic benefits from tourism. There is no right or wrong time to want to build a cathedral. There is no country in the world without problems and therefore we cannot wait till we have no problems at all. But we must be crazy to want to start talking cathedrals in the midst of the national emergencies all around us.
So, we must be crazy to want to discuss cathedrals in the midst of all the choked gutters in Accra, of all the dirt and squalor, of open defaecation and cholera and childhood deaths. If we do not see these as national emergencies, then we have no right to want to govern our people. And just by the way, we do not require Canadian assistance to help us stop our own people from pooing openly. What a disgraceful country.
We must be crazy to want to discuss cathedrals, when hundreds of our people are dying unnecessarily on our roads each month. That is a national emergency. Could we urgently improve our road network? Could we place appropriate warning signs in accident hotspots? Could we urgently introduce speed cameras? Could we ensure everyone puts on seat belts in vehicles and not just taxi drivers? Could we save our people from dying unnecessarily before we talk cathedrals? Please!
We must be crazy to want to discuss cathedrals when there is a "no bed syndrome" in Ghana and critically ill patients are being sent away to die. That is a national emergency. Could we quickly put into place, emergency referral mechanisms and basically build more hospitals urgently to stop this happening. Some leaders would hardly sleep a wink if one person died because of no beds in hospitals, let alone have time to discuss building a cathedral.
So the time for building a cathedral will come. But in the meantime I do not think God would be in the least bothered if we decided to address our national emergencies first. He would still accept our prayers said in our bedrooms, along the beeches, in our schools and of course, in our existing churches.
And in the end when the emergencies are over, we can all come together to give Him what He deserves.
Papa Appiah
[email protected]