Forensic Audit Of Tamale Hospital Proposed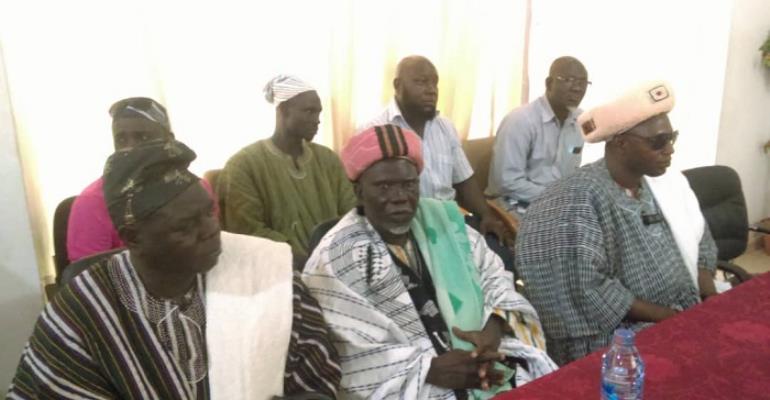 Eminent chiefs and leaders in the Northern Regional are calling for about a five-year forensic audit of the Tamale Teaching Hospital (TTH) to uncover the alleged rot at the facility.
According to the chiefs, youth groups and other past groups have made allegations about some doubtful happenings at the TTH and that it's about time an audit was carried out as regards the finances of the hospital.
Mustapha Sanah who read a speech on behalf of the Northern Chiefs said: "A few months ago, there were reports of some missing items at the hospital; some of them were found in private clinics around Tamale. If this forensic investigation is done, we will get the real picture of the situation," adding "the Ministry of Health should desist from appointing doctors as CEOs and allow professional health service administrators to take over".
He stated that government must appoint members of the board of the hospital without delay, adding that persons with impeccable track records must be appointed.
"We recommend that the Ministry of Health and the University for Development Studies should immediately transfer every head of department of the hospital and bring in fresh staff to move the hospital forward," he stressed.
They condemned that attack on the CEO of the TTH and called for the immediate arrest of the perpetrators.
The chiefs further noted that they voted for President Akufo-Addo and not those who attacked the hospital, and that any attack on a state institution is an attack on the mandate of the president and it must be dealt with ruthlessly.
A youth group of the New Patriotic Party (NPP) calling itself 'Concerned NPP Youth Coalition' locked up the offices of the TTH in the Northern Region.
The group had accused the CEO of TTH, Dr. Kolbilla, of awarding seven contracts to his own companies and the procurement officer of the hospital. Per the contract, consumables were supposed to be supplied to the facility.
According to the members of the group, they have evidence that the facility has paid huge sums of money to the procurement officer of the hospital and the said companies owned by the CEO.
The angry youth indicated that, currently, the facility does not have enough gloves and several basic consumables required for quality health delivery.
The group claimed that health-related cases were being diverted to a private facility called Tizza Hospital owned by the CEO.
The group described the actions of the CEO as being tantamount to gross incompetence and mismanagement.