Faulty Equipment Impeding NHIA Enrollment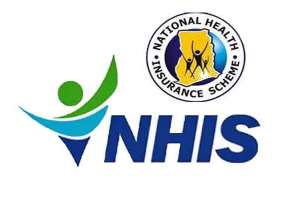 The frequent breakdown of equipment coupled with the inadequate supply of registration materials is preventing the Volta Regional Office of the National Health Insurance Authority (NHIA) from meeting its annual enrollment target of new members.
According to the office, pressure on the equipment and unstable internet connectivity brought on by the ongoing issuance of Ghana Cards has also contributed to its struggles.
There have been doubts about the sustainability of the National Health Insurance Scheme (NHIS) because it is still cash-strapped.
Health Minister, Kwaku Agyemang Manu has said the scheme might collapse if it does not received adequateffinancing.
But speaking at a mid-year performance review in Ho, Joseph Homenya, the Volta Regional NHIA Manager, indicated that as of August 2018, his outfit has been able to meet only about 39 percent of its annual target.
"We have an active membership of 395,062, representing only 39.73 percent of our annual target. We are not happy at all. We are faced with a myriad of problems ranging from the breakdown of registration equipment and a shortage of registration consumables."
"These are very critical challenges to us and also coupled with our partnership with National Identification Authority which affects our ordering of consumables at the national and regional level. These challenges make it difficult to achieve our membership target," he added.
NHIS may grind to a halt in 12 months – NHIA Boss
CEO of the NHIA, Dr. Samuel Annor, has admitted that the National Health Insurance Scheme (NHIS) may not exist as we know it in 12 months' time because of its financing challenges.
He responded to concerns from Health Insurance Providers Association that the NHIS would be dead in a year's time, saying: "I wouldn't say die, but we would not be rendering the service we are supposed to render."
The NHIA CEO has long held that the scheme had run out of funds to operate.
"Between 2009 and now, we have just been piling debts," Dr. Annor said of the NHIS.
As a result, the scheme may be dysfunctional come 2019.
"Unauthorized payments will continue, people being turned away or being asked to go and buy drugs or some health things that they will need for care would also continue… all these things will continue unless we solve the financing situation."
As it stands now, the NHIS has GHc1.2 billion to look after 11 million Ghanaians. This works up to about GHc 110 per person.
However, Dr. Annor noted that the ideal is $86 dollars per person a year but "we are way short of what is expected, and that is why the scheme is wobbling."