Private Citizen Seeks To Block Akufo-Addo Appointment Of Next EC Boss With Injunction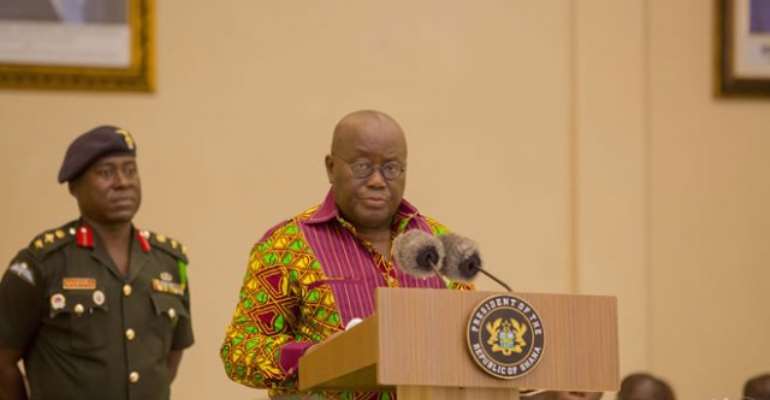 President Nana Akufo-Addo could be blocked by the Supreme Court from appointing a new Electoral Commissioner following the sacking of Charlotte Osei for incompetence.
A private citizen, Fafali Nyonator has filed an interlocutory injunction seeking to block the President from making an "unconstitutional" decision.
Nyonator wants the President to hold on to the appointment until the Supreme Court hears his case challenging the sacking of Mrs Osei as announced by the presidency last June.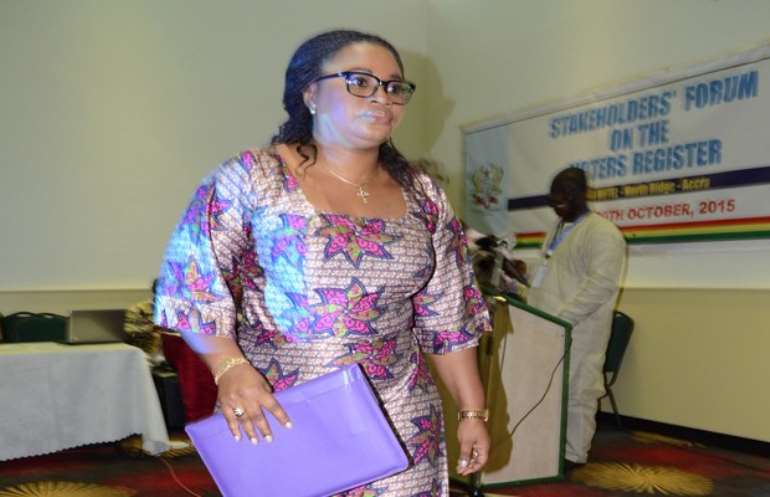 Photo: Charlotte Osei
If the President goes ahead to appoint a new boss he would be adding one "unconstitutional" decision to another "unconstitutional" action, he said in his affidavit in support of the motion of application for an interim injunction.
The naming of a new boss would also undermine the authority of the court hearing the case against Charlotte Osei's sacking.
She said if the court declares Charlotte Osei's removal as unconstitutional, she could return to work only to find a new boss in her office.
Charlotte Osei ended her three-year stint at the Electoral Commission in disgrace after she was impeached by the Chief Justice Sophia Akuffo after a committee looked into a staff petition against her.
She was removed based on Article 146 of the 1992 constitution which provides stated misbehaviour or incompetence as sufficient basis for removal from office.
It was determined by an investigative committee that breaching the procurement act as blatantly as Charlotte Osei did amounts to stated misbehaviour.
Her two deputies, Georgina Opoku Amankwah and Amadu Sulley were also removed, creating three rare vacancies for President Nana Akufo-Addo to fill.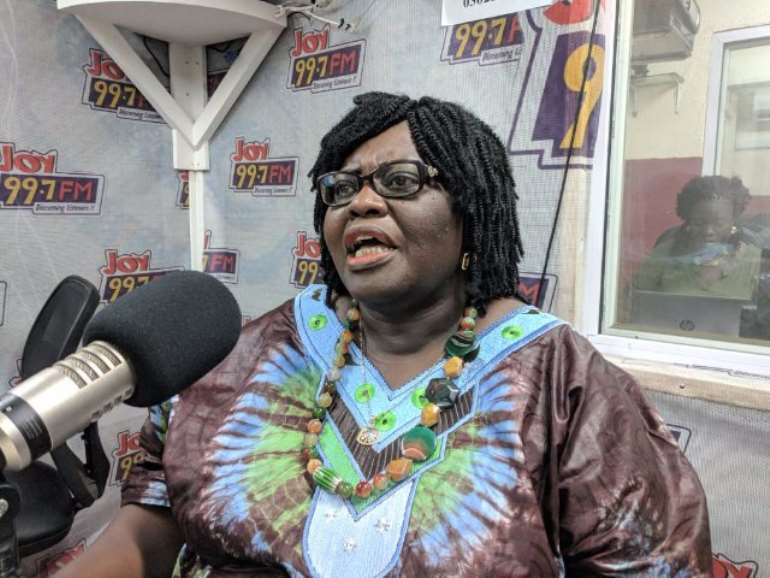 Myjoyonline.com understands that Professor Henrietta Mensa-Bonsu is likely to be named the next Electoral Commissioner (EC).
Other names for deputy commissioners include Executive Director of the Institute for Democratic Governance (IDEG) Emmanuel Akwetey, Executive Director of the Centre for Democratic Development (CDD) H.Kwesi Prempeh and Deputy Head of the National Commission for Civic Education (NCCE) Kathleen Addy.