41 Candidates So Far Cleared For NPP Election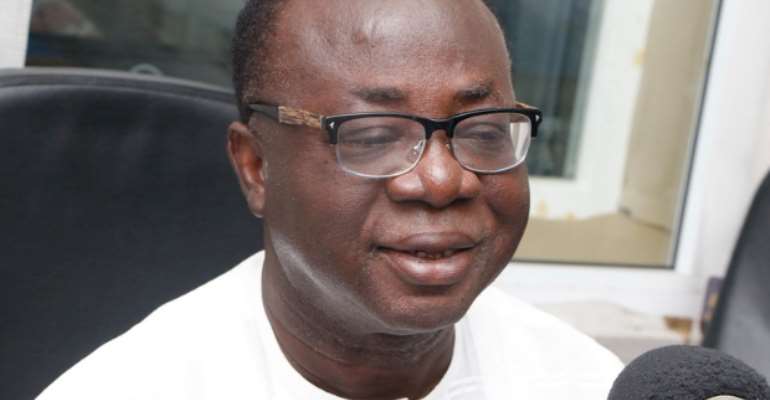 National Elections Committee of the ruling New Patriotic Party (NPP) has approved a total of 41 candidates to contest for the various positions in the party.
A press release issued yesterday by the Secretary of the NPP National Elections Committee, Evans Nimako, pointed out that the candidates were thoroughly vetted before being approved.
Freddie Worsemawu Blay, Dr Richard Amoako Baah, Stephen Ayesu Ntim have been approved to contest for the national chairmanship position.
Emmanuel Ken Wuud Nuworsu K, Rita Talata Asobayire, Michael Omari Wadie, Vida Agyekum Acheampong, F.F Antoh, George Isaac Amoo and Agnes A. Chigabatia have been cleared to vie for the National Vice Chairmanship positions.
Those cleared for the General Secretary slot include John Boadu, who is currently acting as the General Secretary and Richard Ahiagbah.
The Treasurer aspirants are Kwabena Abankwah-Yeboah, Kwabena Oppong Frimpong, Mary Posch-Oduro, Hajia Ruka Ahmed, Abrahim Obeng Amoakohene and Nuhu Bayorbo Mahama.
For the position of National Organiser, the committee approved Sammi Awuku, Tweneboa Kodua Emmanuel and Sulemana A. Sadik Nabicheinga.
National Youth Organiser aspirants, Henry Nana Boakye, Kamal-Deen Abdulai, Emmanuel Nana Bediako D. Appiah and Dominic Kwesi Eduah, have also been cleared.
National Women Organiser aspirants – Kate Gyamefua and Joyce Konokie Zempare, have also been approved to go and face the delegates, while Abubakari Sulemana, aka Lakulaku, Alhaji Rashid Adam, Ahmed Zaruk Nuhu, Iddrisu Abdulai Dipantiche, Alhaji Shuaibu Musah Sheriff, Baba Gado Ibrahim, Abdul Aziz Haruna Futa, Dauda Abdul Rahman Duodu, Alhaji Aminu Abu, Sulemana Alhassan Atakpo, Abdul-Rahman Diallo, Kazeem Ibrahim, Salihu Yahaya Bo and Ali Suraj have all been approved by the committee to contest for the National Nasara Coordinator position.
Initially, there were 46 but some members, including Alhaji Abubakari Abdul, popularly known as Alhaji Short, voluntarily withdrew from the race and backed some of the candidates.
Alhaji Short, for instance, joined the camp of acting National Chairman Freddie Blay.
The release indicated that the committee, chaired by Rev Dr. Asante Antwi was satisfied "that the aspirants had met the qualification criteria set out by the National Executive Committee of the party."
According to the release, the aspirants would be presented to the delegates at the National Annual Delegates' Conference to be held in Koforidua on Saturday, July 7, 2018 for a decision to be taken on them through the ballot.
It said,"We urge them to conduct their campaigns in a manner that is in strict conformity with the rules and regulations governing the conduct of the national officers' elections, as well as the party's constitution."