St Joseph Clinic To Get 30-Bed Ward From Kwahu East Assembly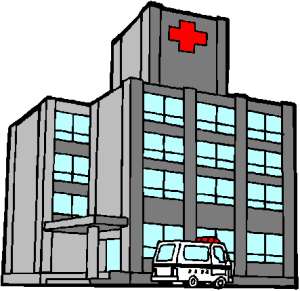 The Kwahu East District Chief Executive, Mr Isaac Agyepong has cut the sod for the commencement of work on a 30-bed ward for the St. Joseph Clinic.
The project, which is to be completed in six months has been awarded to Master Hand Constructions Limited and its part of efforts to solve the inadequate facility situation in the clinic
Mr Agyapong said lack of beds at the existing wards of the clinic often put stress on patients who needed to be admitted for observation.
The project when completed would furnish the clinic with male and female wards, children's ward, washrooms and offices for the health workers.
The facility serves many villages and communities around Kwahu Tafo hence the need for an upgrade to meet the high demands of patients.
Mr Agyapong explained that the provision of quality healthcare by government to the people was a major priority since a country's best resources were its human resource and therefore urged communities around the project site to monitor and support the contractor to ensure its speedy completion.
Nana Okyire Gyenya, the Krontihene for Kwahu Tafo commended the assembly for the gesture and assured that he would liaise with other Non-governmental Organisations (NGOs) to help upgrade the clinic to a hospital status
He promised to provide land for the construction of accommodation for the health workers who would be posted to the district.