February 16, 2018
|
Opinions Opinion/Feature
Ebony's Fictional Death: "Are The Gods To Be Blamed?"
Ebenezer Owusu Acheampong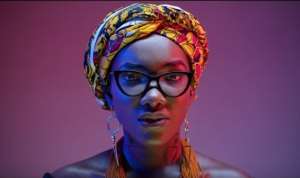 The best to start with is to refer you all to the famous story by Ola Rotimi "The gods are not to be blame" . In the story, King Adetusa and his wife, Ojuola was blessed with a child. On customary, they went to the shrine of Ogun for the blessing of the child, Baba Fakunle the Priest was invited to tell the boy's future. He told them that the child will kill his father and marry his mother. To avert this curse, the boy was borne to the bush to die. Gbonka, the King's special messenger through pity spared the innocent child's life and handed him over to a hunter who raised him up as his own son. The child (Odawale) grew up knowing the hunter as his biological father and no other person. Again Odewale was made to believe he would kill his father and marry his mother. As a result, he runs away from home and fate brought him to the land of Kutuje, His actual hometown where he ended up carrying out the evil will of the gods as predicted.
Ebony (Priscilla Opoku-Kwarteng) died exactly a week today in a fatal accident at a younger age 20 years. An unforgettable and unbelievable news which was so shocking, sorrowful and heart striking looking at the vocal talent of this great artist and the prospect she had in Ghana's entertainment industry. Ebony was known to be controversial especially in her dressing, lifestyle and lyrics. There wasn't a week you won't get to hear about her yet her music we described as controversial never ceased to enjoy airplay from all radio and TV stations throughout the 10 regions of Ghana from Accra to Paga. This I decided to write about in my article " Ebony Beyond Nude" which I couldn't publish before her sudden demise and so therefore I have saved it, maybe I will release it as a tribute on her burial. May her soul rest in perfect peace.
Following her death are untold series of doom messages and Prophecies known and unknown to her and her management and Ghanaians. "...She will meet a Producer (Ruff and Smooth) , rise to fame, attract more collaborations from popular artists but she will die and won't live long..." ( From Bullet, manager). Won't this be a nice story for a modern fiction? Let as share and dialogue on who is to be blamed for this fictional death.
To begin, I was told that, there lived a young girl whose parent were rich. When the girl was 15 years, she was diagnosed positive of a 'Sickle cell Anemia' and will die at early age. It would take her miracle to pass 20 years and even that after 20 years she has not less than 5years she will certainly die. The Doctor said, some medicines may be of help but can't save her above a decade. In all, it means the girl was having maximum just a decade to live on earth. The parent told her about this on her 19th birthday celebration. The girl knowing this started to live a new lifestyle, she started going to night clubs, partying, smoking and drinking. She engaged in indiscriminately sex with different guys and do have some lady friends who she pay them to sex her (Lesbianism). The Parent got to know about it and sat her down to advice her to stop such behavior. She boldly told them for all her life she has lived humbly, going to church and worshipping God, she has been good to people and she has been taken good care of her body too, so what is her crime to be affected by such killer disease. She is supposed to be on drugs till she dies. She further told them she prefer tasting other side of life than dying sorrowfully so they should allow her to live her life as her day draw near. Her behavior became uncontrollable and the parent stopped the care and allowed her to live her own fate. The Doctor came to apologized to the Parent and the girl when she was 26 years that, He constructed the sickness so that the parent will be buying His drugs and that the girl wasn't sickle cell positive. The girl commited suicide when she turned 27 years upon realising how she has wasted her life because of Doctor's prediction and prescriptions. The question most people were asking on her burial day was that, WHO IS TO BE BLAMED? should it be the Doctor, the Parent or the deceased. Anybody who picked a stance is able to defend convincingly.
Now to that of Ebony's fiction, her fate wasn't different from that of the girl I have described above neither was it from Odawale's fate from the "gods are not to be blame". She knew she will die, that is what we have been made to believe after her death. She quitted schooling to pursue her musical career that which she has been prophesied about that she won't last long in it. She wore indecent and explicit dresses exposing the unexposed, she openly declared her love for sex and latest allegations pointing to her being a lesbian. She became too famous within 2years of being in the entertainment industry and died on a prophet death as predicted.
The big question is that, did this in anyway affected her lifestyle? Or her fate was orchestrated by her lifestyle? Again, can we all weened how a lifestyle filled with fear, phobia and anxiety of a prophesied death would be like for us? Meditate upon these before you draw a conclusion on Ebony's fictional death.
After meditations, Odawale's fate was fulfilled unfortunately by his attempt to avoid her fate and still if we are not to blame the gods, then his society and people closer to him should hold the blame. Especially his new parent who couldn't revealed to him, his true identity. In the girls fiction, all can be blamed from the Doctor to the deceased. In Ebony's fictional death, the gods are to be blame,
She (Ebony) had no option left to avoid it than to peaceful fulfill it and indeed she lived a life full of fear and public pretense of all is well, I have been bad since the 90s.( The 90s Bad Girl). Such a painful and sad life she lived amidst all that publicly glitters that we saw and hailed or criticized her.
For Ebony ( Priscilla Opoku-Kwarteng) we can conclude on two death narrations. The Fictional Perspective which I have described above and the Accidental Perspective. The Accidental perspective is that which state, she died unfortunately from poor road construction and irresponsible local government to see to it that roads are safe for use, roads are free from potholes and all things which makes road use unfriendly. A kind of death that is very common in Ghana and a lot of people have suffered such tragic fate and many lives have been lost through that. We must be serious about road accidents, it is preventable and as a nation we must work towards minimizing road accident buy making sure our roads are user friendly so as to prevent loosing our national treasures like Ebony through such something we can prevent from happening.
You are free to share your thought on Ebony's death, you can pick any perspective and talk about it, add your voice to the discussions.
Ebenezer Owusu Acheampong
Mr. Powerful
d3holyghost @ gmail.com