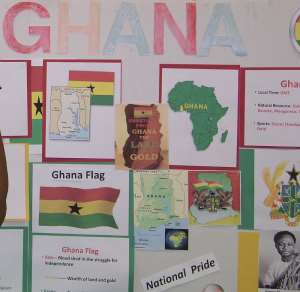 KNOW ABOUT THE HEPATITIS B VIRUS (HBV)
The liver, the largest organ inside the body, can be infected by many pathogens.
Infection of the liver by the Hepatitis B Virus(HBV) is known as Hepatitis B.
HBV can cause both acute and chronic liver diseases.
WHAT ARE THE FUNCTIONS OF THE LIVER?
Bile production (to help digest fatty food) and bile excretion
Excretion of bilirubin (end product of blood cell breakdown) cholesterol, hormones and drugs.
Synthesis of proteins such as albumin, blood clotting factors.
Storage of glycogen, vitamins, and minerals.
Apart from the liver, Hepatitis B virus may cause other diseases, such as: Arthritis, Vasculitis, Kidney(glomerulonephritis).
TRANSMISSION:
The Hepatitis B virus(HBV), is a highly infectious virus,that are transmitted through blood and genital fluids of infected persons..
The virus is transmitted through contact with any of the following body fluids:
Blood
Menstrual fluid
Vaginal fluid
Seminal fluids, of an infected person.
Hepatitis B virus can survive outside the body for more than one week and will cause infection if it enters the body of the unvaccinated person.
The incubation period " time from infection to symptoms manifestation" is 2 months (varies from one to six months)
Hepatitis B is spread in one of several ways:
From an infected mother to child at birth (commonest transmission)
Unprotected Sex, especially unvaccinated men with multiple sex partners
Infected blood after injury, scratch or bites.
HIGH-RISK GROUPS:
This includes:
Health care providers and emergency responders.
Sexually active individuals (those with more than 1 partner in the past six months).
Illicit drug users (injecting, pill popping)
Sexual partners or those living in close household contact with an infected person.
Pregnant women.
Kidney dialysis patients and those in early kidney failure
Inmates and Prison staff
Staff and residents of facilities for developmentally disabled persons.
THE HEPATITIS B VIRUS IS NOT SPREAD THROUGH:
Food or water (unlike Hepatitis A)
Sharing eating utensils
Cough or sneezing
Hugging and holding hands
Breast feeding
Kissing.
PREVALENCE
12.3% of Ghanaians have chronic hepatitis B virus(HBV) infection. (Global prevalence is 3.6%.)
About 10% of people with chronic HBV infection, do have positive HBeAg. This means, more than,1% of (1 in100) Ghanaians, are highly contagious and could spread the HBV to many others, anytime.
SYMPTOMS, ACUTE HEPATITIS:
Incubation period ranges from 1-6 months, average is 2 months.
Acute means short-lived and the hepatitis will go away on its own.
Most infected persons do not exhibit any symptoms. Others exhibit the following symptoms
Bodily aches
Fatigue
Abdominal pain, nausea and vomiting
Jaundice. (It is the Jaundice which draws attention to a possible HBV infection). Jaundice occurs when the injured liver, fails to remove bilirubin from the body, and the bilirubin stains the skin and sclera, yellow.
Acute liver failure, (occasionally)
Acute hepatitis resolves with clearance of HBsAg within 6 months
DIAGNOSIS OF HBV
Diagnosis is done by taking blood samples.. Serum, from suspected HBV infected persons, are studied for the following viral antigens and antibodies.
(The virus may be detected within 30-60 days after infection, and can persist and develop into chronic hepatitis B)
HEPATITIS B SURFACE ANTIGEN:(HBsAg). A protein on the surface of the HBV. The presence of HBsAg indicates the person is infected with the HBV.
HEPATITIS B, E ANTIGEN:(HBeAg). Secreted from the nucleus of HBV, during replication. It marks high level viral replication. The infected person is highly contagious.
HEPATITIS B SURFACE ANTIBODY:(HBsAb). This protein, marks recovery and immune protection, from the HBV infection
Being familiar with these 3 components, helps one to understand and interpret bloodwork on HBV.
The presence of HBsAg, for 6months or more indicates chronic infection and the person is at risk of developing liver cirrhosis and liver cancer, in the future.
HOW TO KNOW YOUR HEPATITIS B STATUS.
From a simple blood test, one could know if they are,
Infected (positive HBsAg)
Protected (positive HBsAb)
At Risk (negative HBsAg, HBsAb). No infection, No vaccination. The "At Risk" Requires vaccination
CHRONIC HEPATITIS
Chronic infection is characterized by the persistence of HBsAg for at least 6 months.
The age at which one gets infected with HBV, determines chronicity of the infection
90% of children infected during their first year of life, develop chronic HBV infection.
The rate decreases with age at infection.
Less than 5% of adults who get infected, develop chronic HBV infection.
The persistence of HBsAg is the primary marker for the risk of developing chronic liver disease and liver cancer. Most young people in Ghana, acquired the infection from childbirth and early childhood. The prevalence of chronic HBV is higher in rural areas.
COMPLICATIONS OF CHRONIC HBV
Most people with chronic Hepatitis B have no symptoms and feel well. They may already have liver damage and they are infectious. Left untreated, 1 in 4 people with chronic Hepatitis B develop liver problems including cirrhosis and liver cancer.
It is therefore important, that everybody should know their Hepatitis B status, in order to plan and care for their liver.
If you would like to be vigorous in your old age, avoid getting HBV infection.
Chronic HBV kills older Ghanaians, more than the young.
Actually, annual mortality rate from chronic HBV is lowest in the adolescents and highest in the very elderly.
COMPLICATIONS RESULTING FROM HBV INFECTION. This includes:
Liver scarring(Fibrosis) due to recurrent viral injury.
Liver cirrhosis, that is extensive liver fibrosis
Cancer of liver cells (Hepatocellular carcinoma)
Liver failure
Chronic kidney disease (glomerulonephritis)
AFLATOXIN B1 AND LIVER CANCER
Aflatoxin B1 is a food contaminant, produced by fungal molds Aspergillus, that causes liver cancer.
Aflatoxin affect many food commodities, including corns, ground nuts, tree nuts, meat, milk and dried fruits.
Aflatoxin B1, acts synergistically with HBV in causing liver cancer.
So, if 10-13% of Ghanaians have chronic HBV, and they continue to consume moldy food commodities, then their chance for developing liver cancer, would be very high..
Actually, moldy Nuts and Corn increases your liver cancer risk, 60 times if you have HBV.
Since, we cannot entirely, remove molds from our food, vaccination against HBV, remains the best option to avoid developing, liver cancer.
How to Limit Molds in our diet
Discard any nuts or grains that look moldy, discolored or shriveled.
Soak grains and nuts in water, for 6-10 hours, to reduce aflatoxin level
Store grains, corn and nuts in cool dry places or freeze them to prolong freshness.
MONITORING FOR LIVER CANCER
Those, with chronic HBV infection, are at higher risk for developing liver cancer and they do need liver sonogram regularly, at 6-12 monthly intervals to monitor the structure of the liver.
Those who need sonogram regularly, include:
People with liver cirrhosis.
Ghanaians and other Africans older than 20 years of age.
Those with elevated ALT and viral DNA count >10,000iu/ml
Those with a family history of liver cancer.
HEPATITIS B RELATED DEATHS
HBV related deaths include deaths from liver cancer, cirrhosis and liver failure.
In Ghana, the annual mortality rate of 1.7/100,000.
This means close to 500 people die every year from HBV related deaths in Ghana. This rate is one of highest in the world.
TREATMENT
ACUTE HBV INFECTION.
The infection goes away on its own, and may not require treatment.
Supportive treatment, including fluids and nutritional support.
However, severe cases may require hospitalization and antiviral medication.
CHRONIC HBV INFECTION:
Those with chronic Hepatitis B, must do the following:
First, Take care of yourself. Eat healthy diet, full of fruits and vegetables
Exercise regularly and get adequate sleep
Take care of your liver: Do not drink Alcohol, do not take paracetamol, and other over-the-counter medications.
Get tested for HIV, Hepatitis A &C and get vaccinated for Hepatitis A
PROTECTING OTHERS FROM HBV.
Safer sex: The slogan is: No condom, no Sex
Encourage all sexual partners to get tested to know their status, in order not to infect others.
Do not share personal items: razor blades, toothbrush, needles and syringes, all of which may be contaminated with infected blood
Antiviral medications may help fight the virus and slow the viral ability to damage the liver.
INDICATIONS FOR ANTIVIRAL THERAPY:
The following may require antiviral treatment.
Those with acute liver failure
Those with Chronic HBV infection + elevated transaminases, and HBV DNA count greater than 10,000iu/ml
Those receiving immuno-suppressant medication
The goal of antiviral therapy is to reduce the amount of the virus in the body, and to reduce the risk of liver cancer and liver failure.
Antiviral treatment is lifelong.
MEDICATIONS
Antivirals suppress HBV. Oral tablets taken once daily
Tenofovir or
Entecavir
INTERFERON INJECTIONS:
Interferon alfa –2b. Injections, for young people who do not want to be on indefinite antiviral oral medications
LIVER TRANSPLANT
This option is for those with severely damaged liver.
PREVENTION OF HBV INFECTION:
Hepatitis B vaccine has been the backbone of hepatitis B prevention.
The vaccine is given in a 3-shot series at 1, 2 and 6 months. Get all 3 shots for effective protection.
The completed vaccine series, induces immunity in more than 95% of those vaccinated.
Protection lasts for 20 years or more.
Who Needs HBV vaccine?
All kids younger than 18 years old, who have not had vaccine
All those in the high risk, group.
Vaccination against HBV is the best way to decrease the disease prevalence.
HEPATITIS B IN GHANA.
Ghana is one of the few countries in the world with very high prevalence of chronic HBV infection. Ghana is also a country with one of the highest incidence of HBV related deaths.
The prevalence rate for chronic HBV infection, has improved from 1 in 6 (2000) to 1 in 10, currently, most likely, due to the arrival and inclusion of HBV vaccine in the expanded program of immunization(EPI) for kids.
HBV vaccine should be made available for all people at high risk. Other west African countries have reduced the disease prevalence with successful immunization programs.
All pregnant women should be screened for HBsAg, and those who test positive for HBsAg, should have their kids, vaccinated at birth with both anti HBV immunoglobulin, and HBV vaccine. This shall go, a long way to decrease the very high prevalence rate of hepatitis B.
ALEX SARKODIE, MD.