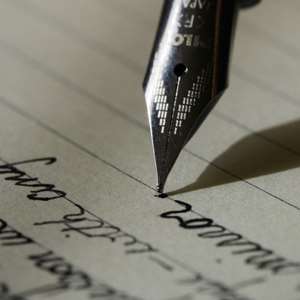 I was, as I said when the news first broke weeks ago, very sad to hear of the passing of Mr. Kwadwo Donkoh, diplomat, musician, bandleader, arranger and producer, who is being buried today, following a Burial Service at Ridge Church this morning. I am in mourning and extend deeep condolences to the Donkoh family.
I, myself, met Mr. Donkoh knowingly only once, but what a meeting it was! We had a long animated interview in Mr. Dick Essilfie Bondzie (Essiebons)' then office at Ringway Estates in Accra about six years ago. Mr Donkoh had taken note of my efforts at documenting our musical popular culture and was interested in stating his own case. Selections of this session are on my Youtube and I am happy my toy photographs of this session have been quite widely used in the past few weeks. Mr. Donkoh was a true Nkrumahist Kwadwo Donkoh was a major force behind the uplifting music album Dr. Kwame Nkrumah Memorial Album (Essiebons) and composed many of the songs on the album.
As a student at the University of Ghana, from 1956, graduating in History in1959, Mr. Donkoh was active in the African Music Society, led by people like Professor Collins, father of Professor John Collins, the musicologist and Ghana's leading philosopher Professor Kwasi Wiredu. The African Music society could have been seen as a practical manifestation of Nkrumah's African Personality doctrine. Mr. Donkoh joined the Diplomatic Service of new Ghana soon after graduation. Whilst on Ghana Diplomatic posting to Nigeria he composed the famous Highlife standard Time for Highlife for the Nigerian trumpeter Arinze. He later re-arranged this standard to be the famous Uhuru Professional Dance Band – It is time for Highlife! So ladies and gents .... Around 1965 he was based in our High Commission in London. He had composed the Osagyefo song "The Founder". He was enabled to record this song with an all star band, The Envoys, including Mac Tontoh, later leader of the super group Osibisa, and the famous Broadway vocalist Joss Aikins. Both musicians had been sent to London to study music at top Music Schools by Kwame Nkrumah. Kwadwo Donkoh was a conscious entrepreneur in the creative space who saw the power of music for engebdering radical action.
Kwadwo Donkoh was a great optimist and champion of the ordinary. Ogyatana, the lighted torch, was his preferred brand, name of his super group which performed his composition, the anthem of the ordinary in our Ghana, Mmobrowa. The lighted torch featured in the art work for his Uhuru Professional Band production the Sound of Africa. This was a positive Africanism sorely needed today as Africa fights for a willed future in today's complicated world condition. We should keep Kwadwo Donkoh's torch lighted as we fight for a fairer Ghana, Africa and world.
Amos Anyimadu
Africa Next Knowledge Brokerage and Interaction.

File0368