Did It Really Have To Come To This?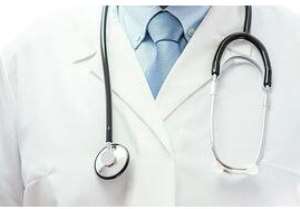 The decision by the striking members of the Ghana Medical Association (GMA) to, once again, pick up their white overalls and stethoscopes and return to doing what they do best and have been trained to do, as part of their yeomanly contribution to our national development efforts, ought to come as good news to all concerned Ghanaians (See "Doctors End Strike, Go Back To Work On Monday" Citifmonline.com / Ghanaweb.com 8/21/15). But there are, as ought to be expected, some painful regrets here. And those are, of course, incalculable regrets, largely in the form of quite considerable, albeit avoidable, human death toll.
Predictably, some have chosen the most facile and cognitively dissonant method of blaming the real victims here, the doctors who, until they were forced to down their industrial tools, had been shabbily and disrespectfully treated like some nineteenth-century Russian serfs or modern-day slaves by the Mahama-led government of the National Democratic Congress (NDC). But here also, it would be rather too facile to fault just the present government for the shabby treatment of our first-responders. It well appears, and regretfully so, that even the most progressive government of Ghana's Fourth Republic, the Kufuor-led government of the New Patriotic Party (NPP) had not done nearly enough to meliorate the bleak service conditions of the Ghanaian doctor.
This is painfully ironic, because it was Mr. John Agyekum-Kufuor who brought our nation's healthcare delivery system to near-par with what prevailed in many a twenty-first century advanced democratic culture, by establishing the comprehensive National Health Insurance Scheme. Granted, the system has not been working as efficiently as it ought to; but this is roughly the case with even the most advanced capitalist democracies. Often such deficiencies are caused by rich and powerful policymakers who care little about the hardworking and minimum-wage earning poor. We see the same situation at play in Ghana. This must change immediately, if our nation is to healthily advance in any meaningful way.
On the whole, however, I am elated by the fact that I had rightly predicted that the GMA industrial action was bound to be called to a halt by the end of this week. For it was increasingly becoming clear that the Mahama government had no other alternative but to negotiate with the striking doctors. Actually, the Flagstaff House had an alternative, but it was not the sort of alternative that brought dignity to the integrity of our national public-healthcare delivery system. And that alternative, of course, was to import more expensive doctors from Communist Cuba. Our Cuban relatives, I am quite certain, are happy to step up to the plate anytime that such help is needed and even more significantly, if the price for such services is good. But whether our governments' fostering of perennial dependency on the Cuban government helps our national image and pride, not only with the Cubans, but with the international community at large, is something that Mr. Mahama and his cabinet ought to give serious thought to.
At this juncture, though, what I think of Mr. Mahama and his rag-tag government of the Flagstaff House Abongo Boys is far less important than the decision by the National Executive Council (NEC) of the Ghana Medical Association to continue negotiating with the Flagstaff House for livable conditions of service. It was highly unlikely that the government was going to present the GMA membership with a codified set of acceptable working conditions while our doctors remained on strike. It would have been readily, and perhaps aptly, interpreted by the general public as capitulation on the part of the government. And this would not have set a desirable precedent. To be certain, it would have opened the floodgates for other public and civil servants to use industrial actions as a shortcut for strong-arming both the Mahama regime and all other future governments.
I personally suspect that a codified conditions of service for all healthcare workers has already been crafted by Mr. Segbefia and his associates in the Labor and Finance ministries, as well as the Public Services Commission (PSC), among others. And we would be apt to expect some sort of good news in the coming week. Anyway, once the present crisis is over, we ought to also expect the government to announce some progressive measures aimed at remarkably improving healthcare delivery in the country, both in terms of capital resources and conducive working facilities, and the periodic and systematic upgrading of the working conditions of our first-responders to synch with the economic exigencies of the times.
By Kwame Okoampa-Ahoofe, Jr., Ph.D.
Garden City, New York
August 21, 2015
E-mail: [email protected]