Poly Administrators Cry For New Service Conditions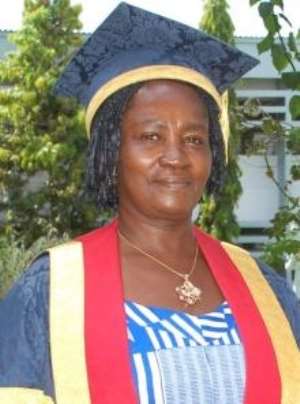 Administrators of polytechnic institutions across the country have served notice of their intention to take drastic measures to ensure that they get what is due them regarding conditions of service.
The outgoing president of the umbrella association of the administrators, Peter Yao Kosoe, stressed that they were not making an empty threat since the negotiations had been long overdue. He said, 'This is something very serious and I hope and pray that we'll not get to the point where we always want to see agitations in the various campuses before we're attended to…'
To this end, they have through their umbrella body – the Polytechnic Administrators Association of Ghana (PAAG) – demanded an immediate resumption of negotiations with the Fair Wages and Salaries Commission (FWSC) over conditions of service before tensions escalate.
Mr. Kosoe admitted that although the non-monetary aspect (privileges associated to the job) of the conditions had been settled, the monetary aspect which is equally important, had been neglected for reasons yet to be known to the association.
These came to light when DAILY GUIDE stumbled into the association's ongoing 5th Annual Delegates' Conference at the Ho Polytechnic in the Volta Regional capital. The conference is themed, 'Improving the Condition of Service of the Polytechnic Administrator for Increased Productivity.'
DAILY GUIDE gathered that the administrative staff of the polytechnics had for the past seven years been working without a binding condition of service after the previous one expired in 2009.
According to the outgoing national president, the situation had left many of their members in a quandary, especially those who had retired during the period. He added that the administrators were agitated and dejected, not knowing what their fate would be.
He noted, 'Without the conditions of service, we're just there; people even go on retirement and they don't know what they are taking home.'
Mr. Kosoe also expressed dissatisfaction with the posture of the FWSC, describing it as biased and discriminatory, especially when the commission engaged other unions including POTAG on their conditions of service but ignored several letters from PAAG demanding similar treatment.
He stressed that 'It is the position of the delegates and conference, not my personal position, that if nothing is heard from the commission, we will also advise ourselves.'
Conversion Of Polytechnics To Universities
Mr. Kosoe lauded the idea of converting polytechnics into universities and pledged the support of the association to ensure it materializes. He however, advised government to ensure that due diligence is done.
The Deputy Volta Regional Minister, Francis Ganyaglo, who spoke at the conference, pleaded with the association and all other labour unions to exercise restraint and stick to dialoguing.
From Fred Duodu, Ho ([email protected])