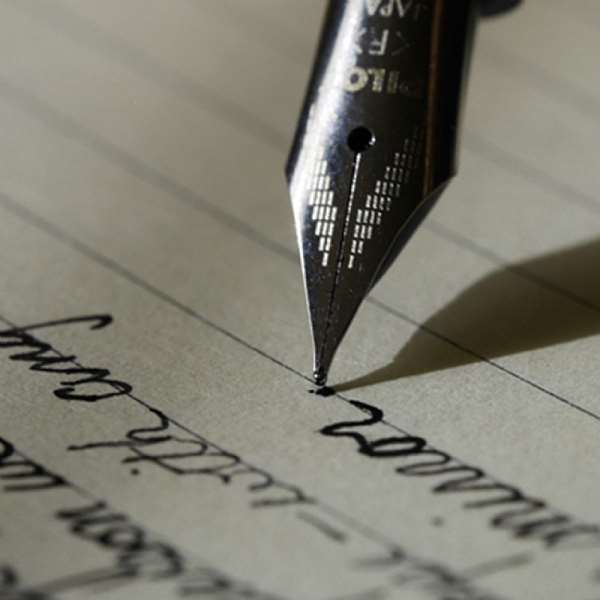 D Black is a popular Ghanaian musician whose song "Oh Vera" propelled him into the limelight in 2012. When this song dropped unto the Ghanaian scene, it didn't take long for it to gain massive air play across Accra, Kumasi and Takoradi. His simple chorus "Oh Vera, ibi me wey you do me like that?", good instrumentation a very engaging video did the trick for him. For the sake of my international readers, the chorus means "Oh Vera, is it me you have done this to?" This is a song I have loved over the years but I doubt if I will ever love the song ever again. My reason is not hitched on something the artiste has said or done, but solely because those were close to the exact words my late cousin Linda Maame Efua Mensah said to a nurse at the 37 Military Hospital hours before her untimely death. Her sad departure from the land of the living was mainly caused by what we all believe was laxity and negligence on the part of some health workers at two hospitals at the time of her greatest need.
Maame Efua was a hearty lady, very cheerful and always willing to help. She was one of my favourite cousins although we didn't interact often. I really did admire her approach to any task given her.
I was in Nigeria when I heard the sad news that Friday evening (January 16th 2015) after my marathon meeting in Lagos. My younger brother had asked on our family WhatsApp platform group whether we had heard the sad news concerning Maame Efua. Reading through other people's responses on the thread, I realised that Princess Ifa as she is known on Facebook, was no more. I asked myself what could have taken the life of this sweet 25year old bubbly lady! Was it an accident? Did she suddenly fall sick? What at all took her life? Lots of questions ran through my mind that evening but unfortunately due to bad internet, I could not get the timely information from back home. Let me take this opportunity to advise all of you that the next time you travel, please do not roam with your data. I suffered frustrations trying to get in touch with my wife through What's App. Your credit will "run like water" as we say it here in Ghana.
The reality of her passing hit me very hard when I arrived and went to my family house in Nima on Sunday 18th January 2015. I was saddened to hear my mother (The Queen mother of Apam), Uncle Yakubu and Wongyi narrate the events leading to Maame Efua's death at the early hours of Friday 16th January, 2015. According to them, Maame Efua was first rushed to the Lapaz Community Hospital late Thursday afternoon when she began complaining of severe abdominal pains. The pain minimised around 11pm, but at 2am, when the pains became excruciating and unbearable, the hospital prepared a referral note for her to be transferred to the 37 Military Hospital. At Lapaz Community Hospital, I am told that some nurses and the pharmacy attendant were glued to UTV's
"What Life Too From Me" telenovela. Unfortunately for me, their lack of focus on my cousin ended up taking someone from my life. You will know why when you read Dr Botchwey's comments. An ambulance was hired to transport Maame Efua from Lapaz Community Hospital to 37 Military Hospital. When the ambulance arrived at the hospital, there was NO ONE to take the sick girl from the ambulance to Emergency Ward as standard procedure requires. Excuse my ignorance, but in Ghana, I believe 99.9% of patients who are transported in ambulances are perceived to be in a life or death situation. Care givers at the hospitals should know this right? It was sad to hear that there was nobody to receive the patient when the ambulance arrived at the hospital. At least one would expect that once an ambulance with blurring siren arrives, there will be nurses standing by waiting to convey the patient out to give him/her the necessary emergency care to save their life. In Maame Efua's case, that was not the situation. There was NOBODY waiting and even when the ambulance arrived, NOBODY came around to convey her from the ambulance unto a stretcher. NONE!!! It was my uncle and cousin who managed to carefully and slowly carry her out of the ambulance. This event happened after 2am on Friday 16th January 2015.
"Nurse is it me Linda you are doing this to?" These were the exact words Linda said to a nurse who paid no attention to her at the emergency ward when she wanted a bed and a pillow to rest on due to the excruciating pain she was experiencing. Although there was a bed which nobody was sleeping on at that particular time, Linda was refused a bed to relax on for reasons best known to the nurse who was busy polishing her face as time drew close to the end of her shift. My cousin, Wongyi, picked a cloth and folded it into a pillow for Linda while she was sitting on a chair. You can imagine how painful it was for a helpful lady who has spent most of her time serving others to be denied help at the hour of her greatest need. It is this statement she made that will not allow me enjoy D Black's "Oh Vera" ever again. I am hundred percent sure that anytime I hear that song, it will remind me of the toils and suffering of my dead cousin.
Uncle Yakubu was made to run around between 3am and 5am at the hospital. He was specifically told to buy pregnancy kit from the pharmacy opposite Maxmart Shopping Centre at 37 at that time of the morning. He ran to the said pharmacy only to find out it had closed. When he came back to report the situation, he was told he could have bought the kit from the pharmacy inside the hospital. Really?! My initial reaction was, why the hell did whoever tell him to run out of the hospital to go and buy the kit when it was actually available in the 37 Hospital Pharmacy, which was only 45 footsteps away from the emergency ward entrance? The frustrations people go through in hospitals are enough to end lives and so the processes must be streamlined. I remember when Edem (a friend's wife) was admitted at the same hospital, we were told to go for validation at the NHIS office located within the hospital. This was after 6.30pm. When we got to the office, the NHIS official told us we needed to present 3 photocopies of Edem's NHIS card before he could process her. The only place we could photocopy the card at that time of the night was to walk to an internet cafe opposite the Maxmart Shopping Centre next to the same pharmacy Uncle Yakubu rushed to. I must admit I was frustrated afterwards due to the ups and downs. I thought to myself that if someone who was sick came alone, how could he/she go through all these just to get certified before he/she is given the necessary medical attention or even discharged from the hospital. Those who have experienced this before can relate to the above.
As if the attitude of the nurse was not enough to put you off, the lab technicians also added their dose of frustration. The technicians took their time to run the pregnancy test. Wongyi, my cousin who was with Maame Efua at the hospital is a lab technician himself. He was disgusted by the attitude of his fellow lab technicians towards a patient who had been referred to the hospital on an emergency ticket. Wongyi's resolve sums it all up, "As for voting, I don't think I will ever vote because laws are made here but are never implemented. Nurses who don't have passion for humans are employed to handle us and they treat us like animals. I remember how when Dad and I carried Maame Efua from the ambulance ourselves and then we're told by the nurse she's lying in the way, as if Maame Efua was some garbage. Making hand gestures as if she was useless and ignoring her because of folder, ignoring her blood sample because somebody was wearing makeup and because of payment. The receptionist was wearing make-up. And as for the lab unless God."
I will give credit to the doctor who went out of his way to attend to Maame Efua although he was not scheduled to see her that early morning. The doctor, I am told had to cancel a schedule surgery to see Maame Efua. There was a point when that doctor himself was mad at the attitude of the nurse and lab technician. He had to ran, snatch Maame Efua's folder and tear the test results from the folder because the nurse who had the folder was sluggish and not forthcoming with information which he needed to process Maame for surgery. At the end of the day all his efforts came to naught because his support staff (nurse, lab technician, etc) did not put in their best to save her life. When Maame passed, the doctor told Uncle Yakubu "if you had come early, I could have save her life" but when he was told that the patient had been in the hospital from the early hours of 2 am, he was shocked! This was after 5.30am.
Dr Botchwey, my cousin and a doctor based in the USA now, wrote on our WhatsApp group platform "Afedzi and everyone, Maame's story is a sad one. I couldn't believe it and the delays, and how she was treated; it saddens my heart as well. The whole health system in Ghana has collapsed. In this day and age Nana and Dada Yakubu were wandering about looking for a pregnancy test kit to buy; that shows how our system has collapsed. It includes Korle-Bu and I must say most private hospitals. Klimovic Memorial Hospital is not exempted. Majority of doctors are frustrated. I was also frustrated and that's one of the reasons I left. I've been asking myself lots of questions I can't answer now. But if after our sister's death we don't ask ourselves questions and what we can do ourselves, her death will be useless. Even though her death could have been prevented 200% by the doctors and nurses, we can sue for negligence. Why didn't Lapaz Community Hospital also make the diagnoses? It could have been made as simple as ABC. But more importantly let's know that life is short, let's live everyday of our lives being mindful that we can exit at any time. May our lives impact people. Let our sister's death awaken a new spirit in us, time to reflect and preserve her memory. May she rest in peace and may God comfort us all."
I am not ranting because this has happened to someone close to me, but I do this to bring to bear the numerous lives that have been lost due to the slow and sluggish attitudes of some care givers in our hospitals across the country who are paid with our taxes and the consultation fees we pay at their facilities. I honestly do not have the immediate solution to this but I wish we as a people would sit and evaluate our health care system and offer better protocols to prevent unnecessary and preventable human loss.
When I posted snippet of Maame Efua's ordeal on my Facebook wall, I received solidarity messages and some real life examples of struggles some friends went through in some hospitals. Here are but a few: Naa Atswei Adoma writes about her experience at the 37 Military Hospital "hmmmmmm Kwame what you saying is true. My own experience, I had caesarean section during delivery. When I was brought from the theatre to the ward my baby was there. I was asked not to make any movement but lie flat with my face up. Throughout the night no nurse came around to check on me or the baby because I couldn't wake up to breastfeed. My baby cried throughout the night till morning. #reallythatnonsensemuststop" Edith Uyovbukerhi also wrote "I just read your post Kwame and I am so sorry for your loss. Please have my sincere sympathy. I battle and fight against standards of care and attitudes everyday within Neonatal Intensive Care Unit (NICU) and it is heart breaking outcomes like your cousins that really bring home what major harm it does to innocent lives. However to give the balance, there are some good attitudes out there and we need to encourage more of such. My favourite NICU is at the Tema General Hospital and it's their attitudes to care that we'd like to see the country over. I trust that you and your family are well. God give you and your family strength at this time."
Unfortunately, there are no clear communication channels where grievances like mine can be channelled and addressed immediately. In private hospitals like the Tantra Community Hospital, reporting numbers have been clearly communicated on the notice boards and walls within the facility. This measure I believe has put nurses and administrators on their toes because the least slip on their part can cost them their jobs. Kudos to Dr Senyo for this measure J. If government hospitals and polyclinics can adopt this, I believe our medical officers will give us better care any time we visit their facilities.
It is my humble prayer that as we go to health facilities to seek medical solutions to our health concerns, care givers will give us the necessary respect, treat us like clients and not mere defenceless human beings and send us to our early graves. And please a warning to all; Make sure you carry a sizeable amount of money on you on the day you will be rushed to an emergency ward. The least you should carry along with you must be GHC 1,000 (USD 300) if you want to stay alive.
I will end with my short tribute to Maame Efua. "It's sad losing a hearty and helpful lady like Maame Efua. She was the cousin who was always willing to serve. Her attitude to work was, "service to all". Hardly did I ever hear Maame Efua grumbling over a task given her. We have lost a lady with a BIG heart. I will let the world know your good deeds. RIPPPPPPP Princess Ifa. God be with you till we meet again."
Linda, as we say bye bye to you today (31st January, 2015) go and tell Paapa (Grandpa) and Sister (Kojo's mother) everything that has happened since their departure and hey please Paapa to #DropThatYam. I am sure he is still holding on to his Mobitel Motorolla handset. :)
Linda Maame Efua Mensah, arrived at the 37 Military Hospital on Friday January 16th after 2.30 am and passed away between 5am and 6am when she was being transported to the theatre for surgery. Maame was feverishly planning for her wedding in March 2015.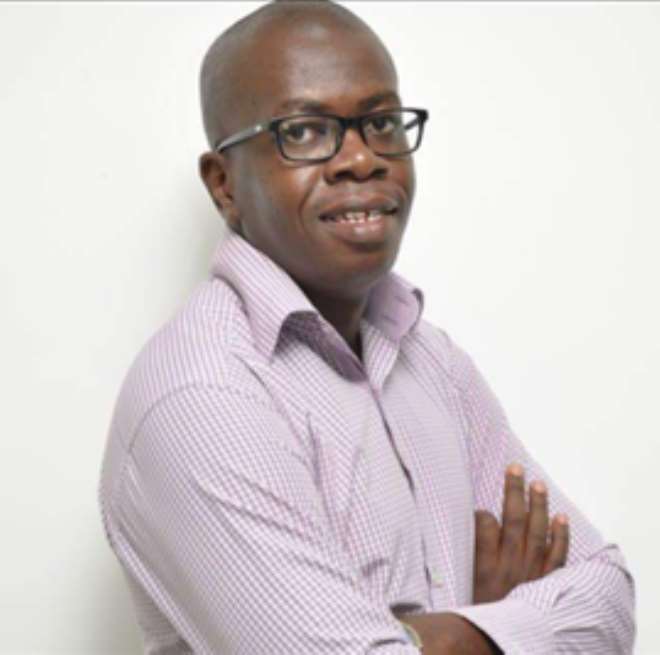 MOI