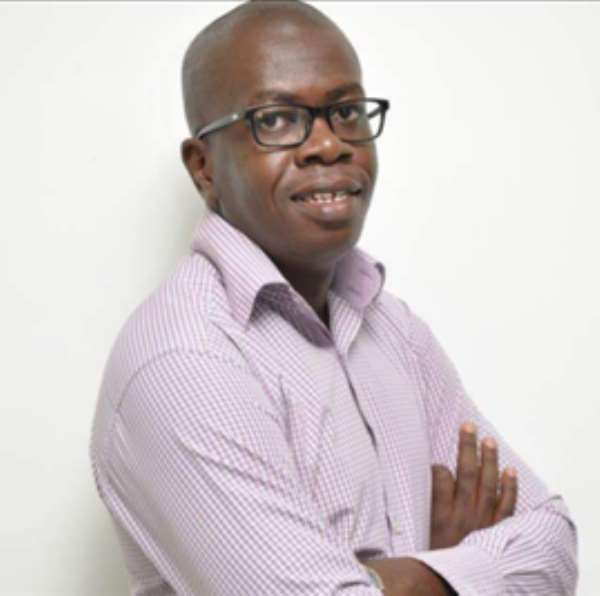 Weddings are one of the most important milestones in the lives of couples seeking to get married. The day signifies a seal of their relationship as man and wife and comes with all the fashion and grandeur one can imagine. Most people who attend a wedding ceremony/event see all the colourful stuffs and go home with the impression that all went well. Some even go to the extent of comparing it with previous weddings they have attended to pass judgement on which one was better attended, more colourful, better organised and of course, which one did the bride and groom kiss better. I dare say that some couples even plan to outdo their friends who had their wedding days/weeks/months before them. The whole process of the wedding i.e. planning and execution of the ceremony itself including honeymoon comes with so many challenges. There are known unknowns and some unknown unknowns.
My aim is to bring you true stories of issues and challenges that occurred to friends of mine with the sole task of exposing some of the unknown unknowns to couples planning to get married soon; and also for those of us who are married to become aware of things that could have gone wrong during our wedding ceremonies. What most people may not be aware of is that sometimes the weirdest things happen during weddings. My objective with this piece is to lay bare some true wahalas (stressful/wrong things) that went on during people's wedding ceremonies including mine. Some of these individuals have instructed me not to mention their names so I will respect that but will share their stories so to help would-be couples who are planning their weddings to take note of these key areas where things may go wrong. My personal story has also been shared without madam's express approval though. I hope it will not cause a 3rd world war at home. Or madam, you say wetin?
Wedding Cake
Firstly, the cutting of wedding cakes. This has become an integral piece of the wedding reception. While some like myself never wanted to have a wedding cake (which became the main tension point during the planning of our wedding), others make it very elaborate with creative ways of making a statement and leaving a lasting impression on the minds of their guests. I had a very interesting encounter with my cake. At the time we were called upon to come over and cut the cake, my wife and I were excited that Mrs Harriet Okyere was going to lead us to cut this masterpiece. Joe, my very good friend who got married to Linda two weeks before my wedding had an encounter with theirs as well. When their cake was brought to the reception venue and the various pieces were taken from their individual boxes, the decorator suddenly realized that the cake had melted. Yes a melted wedding cake. The organisers in charge quickly re-strategized and bought normal cakes as replacement to save the situation. Who would have thought? Well the bride and groom did not notice any mishap until days after the wedding. Now back to my story. After Auntie Harriet had made the usual cake speech and we were instructed by Phish to cut the cake, there appeared an odd expression on our faces. Why? The cake was as hard as a rock. We could not slice the knife through like a hot knife through rancid butter. The icing was so hard; the knife could not cut through. So what did we do? We had to scrape the side to make our audience believe that we truly cut the cake.
Nana B, my work colleague told me a fascinating story about how the woman who helped him and his wife cut the cake spent almost 45mins to give a lengthy speech before they cut the cake. The speech was at the displeasure of the audience but Nana could not do anything about it because the woman was a retired midwife who delivered his wife when she was born. Guess what? She was weeping while narrating the event leading to delivery of his wife. After several prompts from the MC, this woman did not cease. She continued until she was done with the narration. What a relief!!!!
A friend's aunt, who is a caterer, never allows any relative of the couple to see the cake before it is set on the high table. Once she allowed a mother-in-law to view the cakes and the cakes nearly fell. She vowed never again in her life to allow even the couple to see it. One day, a mother-in-law came to her to see the cake but she was sacked although they were very good friends. They were not on talking terms for years just because of this wahala. Could it be African Belief? Hahaha!
Talk about Sex; shall we?
Every potential husband and wife looks forward to having sex the evening of their wedding to consummate the marriage. It's a way of showing deep and intense love to your spouse and ultimately saying I share my whole being with you this day and the days ahead. Some have it smooth; others have a struggle especially those who have sex for the very first time.
One interesting thing that comes up is the approach for first timers. A friend writes "Well I was surprised at how uncomfortable the first few sexual encounters were although my husband was extremely gentle. How about ladies who are already pregnant when they tied the knot? Do they have sex on their wedding day? A female friend who was pregnant when she got married said "Oh yes I did have sex.... I think it would have been better if we hadn't done it before and gotten pregnant."
Honeymoon affords newlyweds a new environment away from all and the opportunity to explore each other's human anatomy very well. It is at this stage that couples begin to identify, if they have not already, sensitive parts of their spouse as well as get a lot more intimate with each other. The challenge here is that sometimes things don't go very well. My first day was a blast. I enjoy to the fullest and got psyched up for the next day. After a couple of exciting times the 2nd day, my biggest honeymoon fear became a reality. We had an unwelcome visitor visit us in the cool of the afternoon. Prior to that, my wife forecasted that this visitor may come to spoil the party. I prayed and hoped for a miracle but unfortunately, man proposed but God disposed. Hehehehehe. How can I enjoy the remaining days left of my honeymoon? I had to wait for the next 6 days before I could engage again. By the sixth day, we had arrived home from honeymoon. Did I survive? I tried my best.
This story is one of the most fascinating honeymoon stories of all time. If yours beats this, then I owe you a cup of gari soaking. I am very serious. A very good friend was told during counselling that during sex you need to take your mind off the act just so the whole experience can last long for both husband and wife to have a pleasurable experience. I heard this from friends as well but what they did not say was how and what to focus on during the act. What my friend did was unthinkable. In the middle of the act he started praying in tongues. Really???? Yes, Oboy began praying in tongues. I am wondering, what exactly was he praying about? Casting out demons or sanctifying the "food" he was already "eating"? His wife politely asked "darling, are you praying?" she quickly violently pushed him from on top of her in anger to halt the sex they were engaged in at that material moment. If this is not fascinating, please tell me what is.
Another friend was unable to penetrate his wife on the night of their wedding. Madam had to beg him to penetrate by all means although her husband had suggested they relax and try the following day. His madam insisted and he had to oblige.
How about struggling to penetrate your wife three straight days into your honeymoon? Yes trying to have sex with your wife for three days during the honeymoon without success. It was a very challenging experience but thank God my two good friends managed to scale this huddle on the third day after remote coaching from friends in Accra. What a wow. Quoting nobody in particular: "A word of advice for would-be couples; I think new brides need to be reassured that it's just a matter of time before they overcome the pain and fear (of their first sex during honeymoon)".
Elorm, without giving too much information put his honeymoon experience in one sentence: "Honeymoon was the funniest, didn't know how to comport myself or start it. Let's not go there."
Ladies, there are some who broke beds during their honeymoon. You know yourselves.
How about cars?
Cars are such an integral part of the whole wedding ceremony but sometimes the car or their drivers can give the most wahala especially if you want to make it on time to church for the wedding or the thanksgiving ceremony.
A groom and his best man were ready to depart from the hotel for Church on the wedding day. They had arranged with a photography company to have one of their photographers take shots and scenes from their dressing through to jumping into the wedding car. That went successfully well until they took off. The groom decided to drive the car - for no apparent reason. On their way the groom in an attempt to dodge traffic took a turn at the wrong place and lo and behold, the police were right there to stop them. They spent almost 15-20 minutes with the police. The best man was much matured in handling them. He pushed the groom to the side to relax and sorted things out with the police. Policemen finally allowed the groom and best man to go. Half way to the church, the photographer (who was with them in the car) exclaimed that he had left one of his cameras in the hotel room.
They had to return to the Oak Plaza hotel to pick up the camera. While heading to the church, they realized traffic had mounted up, so the best man suggested they use another route (which was rough and untarred). The groom wasn't too comfortable with the suggestion but finally agreed and took the negotiating turns on the way. They came across a slightly water-logged area and then, a potholed road filled with water. Well, they drove through, got stuck and couldn't move anymore. The best man at a point got into the car and also tried his hands as well. The muddy water sprinkled into the air. The groom got some of the sprinkle on his white shirt. At this point, there was absolute confusion, no expectation of help or any idea of what could be done to salvage the situation. God being so good, a towing car came from nowhere to help take the car out of the mud. They were grateful to God because the appearance of the towing car was purely a miracle. The groom called up a friend who arrived on time to pick them up. When he got there, they exchanged cars since the car the groom and best man used had become dirty. Thank God they got to church on time for the ceremony to be begin.
Another friend was given the honours to drive a fresh Mercedes benz tear rubber bought from Silver Star Auto Limited at his bosom friend's wedding. The groom's uncle was assured that the driver was a professional one with several years of experience so the uncle was comfortable. During the reception, this driver gulped down two bottles of Guinness. When it was time to drive the couple out of the reception ground, the car wouldn't start. The uncle called a mechanic from Silver Star Auto Limited to come and check if there was a problem with the car. The mechanic did all the checks but everything was ok. The mechanic called the uncle aside and asked him who was driving the car. The uncle pointed to my friend. The mechanic openly shouted. 'Master you are drunk and you are driving this fresh car' Hahaha. The couple were deeply embarrassed likewise the driver. A new car was given to the couple and the uncle drove the car away. Sosket. Next time go and ask your uncle for his car again and you will see pepper.
What do you do when you realize the driver coming to pick you up will definitely be late and there is no one to pick you up to church? Priscy and Jake did something that most couples would not do; "Well our driver who was to pick us from the hotel to the thanksgiving service was so late. We had to take a taxi and meet him on the way. I was in my gown oooo". The couple sat in a taxi in their full wedding apparel. That was not fun at all if you asked me.
Where is the artiste and or MC?
It has become a common phenomenon for couples to engage the services of celebrities to MC, sing or make an appearance during their wedding reception. Having a celebrity pass through gives credence that the couple is well connected and so important that the celebrity will make time to be part of their ceremony. Sometimes the celebrities do not show up at all to the disappointment of the couple.
One of such unfortunate situation occurred when my friend invited Bertha of Stars of the Future fame to perform at their wedding reception. The MC kept announcing to the audience that Bertha will be singing during the wedding because she had indeed been put on the program. Well at the end, the artiste did not show up.
At another wedding, the invitation on the card was 11am. Superintendent Kofi Sarpong was billed to perform. He came on time and sat down waiting patiently for the couple to arrive. After more than an hour of waiting, the senior police officer asked the pastor to allow him to sing for the guests to enjoy although the couple had still not arrived. He sang beautifully for about 10 minutes. After singing, he apologized to the guests for singing before the couple arrived, and stated that he had another program to attend. Funny enough, the couple arrived around 1pm. Nsem pii.
On the other hand, I have seen celebrities show up and perform wonderfully well at some weddings. Recently, I read a news item on myjoyonline.com which indicated that Sarkodie was one groom's best man. I was stunned when I read it. Usually, they do this when the person is also a celebrity. But this time around, that was not the case. One time for your mind!!!!
There are a couple of weddings where the master of ceremonies does not show up at all for reasons best known to nobody. I attended one of such where the MC was nowhere to be found and I had to step in to MC the wedding reception for the fellow. I did not wake up that morning preparing to MC Paulina's wedding but I did. One of many weddings that I have MCed.
Wedding Dress and shoes
Cece, I feel the frustration you went through during your wedding day. This is what she sent me "Do you know I found out my shoes were all left when I was dressing up? It was at the last minute so I had to wear it like that." I was literally dumb founded when I read this.
Dr Sir Max sent this to me: "I bought materials for wedding suit for five. I gave them to a tailor to sew months before the occasion. This guy delayed until about a week to wedding. We thought all was well but realized that there were still some alterations to be done. This guy assured me he was going to finish some days before the occasion. I had my engagement done on the Thursday before that big occasion on Saturday and still I had not heard a word from this tailor. I called but his mobile phone was switched off. I took a wild decision to go to his work shop that night around 9pm only to find him there now finishing the last trousers and yet to finish the neck ties. So I sat in his shop till he finished everything for me to take away."
Wedding songs, food, generator e.t.c.
Do you know the couple start their first "fights" at their own wedding? Akofa wrote "Certain things also went wrong which made both of us angry but after we resolved it, we did have a nice evening. Some of the things that went wrong was because I chose to marry a man with a different faith and the choice of music became a very big deal at the reception. Some of my husband's relatives had to leave because of that. I also made a big mistake by giving the food aspect to my family to handle, it was a disaster and I will say it's best when a professional handles that. My husband's friend offered to help in photography and video but it came out very bad. Please if you can, pay for it to be done well." Good advice, guys call me wai. I will help you to have a stress-free wedding for some small cash.
I had my share of the wahala during my cousin's wedding reception at the Legon Botanical Garden. The initial generator they brought for the function did not function at all. I had to spend 45 mins looking for a generator around the Haatso area. The first generator I got was functioning well when I paid for its hiring but when I took it to the grounds, it decided not to generate a single nano watt of power for the sound equipment. After spending 25-30 mins of our time trying to find our way around it, we decided I return it and look for another generator. At this time, the function had already started. It was about 30mins into the reception. I set off to return the initial one to hunt for another. That took another 45mins to secure another. When I got to the function, the guys had connected a transmitter fm radio to one car. They connected three cars to the fm frequency that had been set with the fm transmitter and used that to play music. Don't mess with medical students. Aprotech be what??? I must admit that when I saw that move I went like "Wow!!!". We managed to generate power but that was for the last 15 or so minutes of the reception. The person I felt really sorry for was the MC because he had a difficult time communicating to an audience of about 300+ people in an open air venue. This I am sure was his toughest MC job yet then.
Another friend had paid his DJ money to rent a generator and buy fuel for emergency use. This DJ brought the generator without fueling it. When the lights went off, he had to send his assistant to buy the fuel. Waaaa look at this matter.
Lateness to the wedding
Lateness at weddings is a challenge most ministers grapple with these days. Most of the time it is attributed to the brides, but sometimes the grooms also come to church after their brides instead of the reverse. Elorm writes: "I got a haircut 2 hours to the event start. The bride had left home before I got to the hotel to start getting ready. I sat in 1998 or so Hyundai Elantra and no one noticed, no décor.
I remember attending a wedding for 10am at the Pentecost Church next to the Adabraka Post Office that started after 2pm. Yes 2pm. At a point I thought the lady was doing a no show but she came and all went well.
Makeup artiste, photographers, decorators are the greatest contributors of late bride/groom arrivals. If you are fortunate to organize your ceremony at the church that is time conscious, you might only witness exchange of rings because the service will be started without you.
How about not knowing which hand and subsequently finger to put on the ring?
"I froze when I had to wear her ring, couldn't tell left from right. Then when I finally got which arm, I couldn't tell which finger the wedding ring should go onto. Na waa ooooo". Tension be WHAT!!!!
Fights at a wedding:
I know many men dread that this will happen at their wedding to disrupt proceedings. For those who were unable to close certain accounts before their wedding day, they pray that such drama does not occur to disrupt the church service. Men employ screening tactics, bodyguards, barricades and give pictures of ladies to security men to ensure that certain potential trouble makers are not allowed within a 3 kilometre radius of the church.
What happened to my friend was unexpected. Instead of his former girlfriends going into a bull fight on the day of his wedding, it was rather the girlfriends of his brother who decided to slug it off before the arrival of the bride. How about that for an African movie scene? Kumawood can pick this for a scene inset for free.
Thieves at weddings
Wedding thieves are also special guests. An MC lost her ipad when this man who was parading as an usher of the church clandestinely too her ipad away. The thief was captured in the wedding video but he is yet to be spotted anywhere in Ghana. Oye Asem oooo.
In August 2013, A serial wedding thief, who poses as a helper at wedding ceremonies, was grabbed last Saturday for attempting to steal gifts from a newly married couple in Dansoman thus according to myjoyonline.com. Cantonment police arrested the young woman, who is believed to be in her thirties, after she allegedly stole gift envelops from another couple a few weeks prior to Saturday's incident. The 'wedding thief' allegedly stuffed the envelops into her bag and attempted to take off from the event grounds, but one of her previous victims identified her, caused her arrest and sent her to the police in Cantonment. Salormey Boamah, who had been assigned to the gift table with another colleague in the previous theft, recalled the young woman just joined them at the table and busied herself with the task at hand. She said because she did not know a lot of people at the ceremony, she considered the 'wedding thief' to be part of the families of the couple and allowed her to take the gift envelopes "At the end of the programme as we were packing the things into the car this lady just vanished...before we realised, she has taken all the envelopes away",
Husby decides to smoke right after church
How about, seeing the groom smoke in front of the church a few minutes after the wedding? My friend who narrated this story says he was shocked to the marrow. He even has pictures of the groom with his cigarette puffing with all smoothness.
Potential spouse No shows!!!
Yes, I have personally heard stories of these, especially the men. All the above can happen to you but not what you are about to read. It is very painful for people to go through what you are about to read.
It is very sad to hear that sometimes the groom or bride do not show up on the day of their wedding. That moment they have planned and prayed for. I have heard pretty interesting stories but what I am about to reveal to you came from a friend whose husband did not show up on their wedding day. "In my case the guy was around. He had been married and nobody knew about it. It was his wife who came around with a police order to stop the marriage. Apparently the lady was informed by some friends about her husband's decision. My husband to be met her secretly and promised to settle her after our marriage. He mistakenly told another friend that he wasn't going to pay the settlement to the lady. Fortunately for me, his friend called his wife to inform her about his decision. This made the lady stop my wedding. My pastor was informed on Friday evening by my guy because the lady had called to fore warn him of her intendedaction. I think that alerted him to even inform my pastor. I was called to the church office two hours to time only to hear the news. At the time when the call came through from the church office I was dressing up that Saturday morning getting ready for the wedding ceremony. The church service started before we even remembered to let someone announce the cancellation of the wedding. People who were eagerly waiting for the bride and groom where left in shock."
There are also stories of a call-off days to the wedding day. I have seen a wedding been called off a day before the wedding. Reason? Best known to the bride and groom that never were. My friend also told me about an experience where the husband to be was caught red handed having sex with the maid of honour of his bride to be days to the wedding. Did the wedding come on? NO.
A man of 40 years plus engaged a lady far younger than him. The wedding was scheduled for a month after the engagement. After the engagement the lady called the man to call off the wedding. The reason? She said the man couldn't take "care of her". What a world!!!
Conclusion
I hope I have been able to give a backstage pass to the behind the scenes of interesting things that occur during wedding ceremonies. This is by no means conclusive. I am 100% sure that there are other very interesting ones that have not come to my attention yet. If they do, I will be more than willing to piece together a part 2 just for you.
Dedication
I dedicate this piece to Isaac Teye and Juliana Botsio (My sister -In-law) who are getting married today March 28th 2015. I hope you have a #Wahalaless Wedding today. i uploaded this piece minutes before their great day. If I identify any #wahalas .......... :)
About the writer:
Kwame Ampong Asomaning is a Regional Brand Manager, a social media personality, a family man, a friend and strong believer that Ghana can work again.
[email protected]