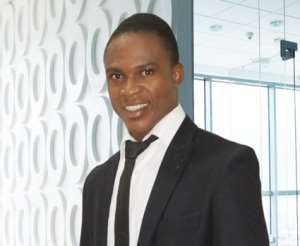 James Dabaga
A food secured nation is one that is able to produce enough to feed its citizenry till the next harvesting season, usually exporting surplus to less food secure nations. Such is not the case in Ghana. In Ghana, we have glut in the harvesting season followed by a sharp cut of food supply in the lean season, leading to shortages. In pursuance of higher profits, we also do not fully satisfy local demand before exporting to the international market.
This African culture of self-denial and self-deprivation and the erratic nature of food supply lead to a state of periodic recurring food scarcity within the country. This is termed as food insecurity. More often, the American based USAID in collaboration with the World Food Programme, extends food aid to Ghana, particularly to the northern rural homes due to the rampant occurrence of crop failure there. This is a country with a vast agricultural factor endowment.
Food insecurity has over the years being an issue of public concern that governmental and nongovernmental organizations have since being striving to overcome in Ghana. Food security is a basic determinant of a guaranteed sustainable economic wellbeing of every country. History reminds us that the highly industrialized United States of America we have today was once an agrarian economy. They started their developmental drive with a massive food and industrial crop production, evident by the importation of slaves from other countries to work in their farms. China, which has just come out of the poverty zone, closed their borders and went into full scale rice production.
Well, Ghana faces some challenges when it comes to agriculture, and food security at large. The food crop sector of Ghana's agriculture is rain fed, except for vegetables that is mostly irrigated. Low farm sizes dominates the stretches of farm land, usually on household subsistence basis. There is low shelve life for the harvested produce due to low technology for processing and storage. The food crop sector is further challenged by low investment as government and individuals focus more attention on cocoa and other horticultural crops like palm and citrus. The poorly developed nature of Ghana's internal food market cannot be over looked since it dictates the efficiency of the food supply chain. At policy level, government policy on agriculture is not well understood by farmers, making implementation very difficult.
In overcoming these myriad of challenges, there is the need for strategic thinking. How best can available resources be combined to overcome these challenges and achieve food security?
The climate in Ghana is such that there is good rainfall patterns in the south and good sunshine in the north. Is there a way these can complement each other? May be, yes. The good rain fall patterns in the south coupled with its rich agricultural factor endowment can be used to produce food crops like maize, cowpea, cassava etc. on large scale while the abundant sunshine dazzling on a large flat table of land in the north is used for preservation and storage. How? Government and private business partners should take the initiative to erect storage facilities with drying platforms in the north so they can absorb surpluses from our food markets and take them up north for drying and storage. This should be sold back at the urban markets during the lean season, while surpluses are exported for more profit. This is the same trick the Burkinabes are using. They come to the Ghanaian food market during the glut season, absorb the surpluses at cheap prices, send them home for further drying and preservation, and bring them back to sell to the same market, but this time round at higher prices because there is shortages in the market. If this is well done in Ghana, it can solve the effect of rainfall disparity between the north and the south and also make food available in the country all year round.
What we have in Ghana is a scattered unregistered small holder subsistence farmers with little or no power to increase their farm size, their yield and their income. There are relatively larger farms though but most of those are into plantation cash crops such as cocoa, citrus or palm. This has over the years impeded food security in the country as food crop yield have generally being low because individual farmers are not in a position to attract investment enough to expand their farms and increase yield. And so, to tackle this soaring problem of food insecurity in an increasing population like ours, farmers must first be empowered through farmer base groups. These groups, if well-coordinated, would serve as security for attracting investment in the form of loans, grants and credit input supply services from government, donor countries through various NGOs and from private investors. It would further facilitate and strengthen market linkages in the food crop industry along the chain. These groups must be registered, trained on Good Agricultural Practices (GAP) and monitored by the Ministry of Food and Agriculture (MoFA).
The perishable nature of agricultural products makes it practically impossible to keep fresh food crops for a long time. And so, even though the country most at times registers bumper harvest, many people do not have food available all year round. What should be worked at in the humble opinion of this paper is to promote indigenous technology based preservation and storage so it can be built up from there. Is it possible to organize symposia for farmers where post-harvest experts are brought to enlighten them on food crop storage indigenous technology? Yes. This paper would like to use this space to commend ACDIVOCA for the wonderful work it is doing across the country on its Farmer-to-Farmer Africa project where they bring volunteered experts from America to educate farmers on various special areas under agriculture.
In one of their projects at Amormorso in the Ashanti region, Edward Doherty, a volunteered management specialist strengthened the leadership of a Cassava Producers and Gari Processors Association, empowered the administration of the group with a constitution and workable bylaws, and above all, taught the entire membership how to raise funds, through membership drive, pledge cards and strategic appeal for fund, to install a gariprocessing machine that have been donated to the group over four years ago. This project when fully completed would extend the shelve life of cassava, increase its value in the form of gari and increase food security in the area, and in the country at large.
Government and various donor agencies have over the years focused investment on cocoa and other plantation crops to the dire neglect of food crops. This is not healthy for the growth of the economy since food is a basic and inextricable principal foundation of livelihood. Yes, the country needs the guaranteed foreign exchange from abroad to meet its fiscal deficits but it also needs food for healthy growth and development. It will interest many to know that with all the glories that come with cocoa production, cocoa farmers in typical cocoa growing areas are usually the number one victims of food insecurity in the country since they channel all their efforts into cocoa production. And so, they usually end up dissipating all that they earn from cocoa on high food prices. Rice, cassava, cocoyam, banana and maize production should be encouraged in most cocoa growing areas as the above identified crops can even be interspersed as shade crop for cocoa.
Due to the diverse nature of the agricultural land scape in terms of fertility, climate and soil structure, not all crops can be grown in every part of the country. And so, there is a need for a mechanism that will help meet food crop needs evenly across the country, in this case, the food crop market. The internal food market plays a strategic role in distributing food crops to all parts of the country. However, market structures in Ghana are very inefficient due to several impediments, bottlenecks and setbacks, ranging from bad road networks to lack of adequate market information. This creates a temporal artificial food insecurity situations in some parts of the country while there is glut at other parts of the country. What should be worked at and fixed?
Government should expedite action on linking up every farming community in this country to cities with good roads. The defunct Ghana railways should also be revamped and linked, particularly, up north. This would reduce food transportation cost and increase the flow of food crops within the country. This will further solve the problem of food insecurity within the country.
Finally, farmers who are the targeted beneficiaries of most agricultural policies do not actually understand the policy direction of most agricultural interventions. Yes, we are talking about a nation where agriculture is synonymous to illiteracy. We are talking about a country where many agricultural interventions have collapsed, with the existing ones near collapse. There is a communication gap between formulators of the policy interventions and the farmers, who on the other hand,are the implementers of the interventions. Agric extension officers were supposed to bridge this gap but they also complain of being less resourced.
It does not make sense to keep sponsoring medical science students to become doctors so they can cure diseases and sicknesses, most of which are caused by undernourishment and intolerable levels of pesticides and other chemical residuesin our daily diets while the farmer who produces what we eat is neglected with needless abandon. Why can't policy tackle our health issues from cause rather than from effect?
Why can't extension officers be resourced well enough so they can go to the farmers to educate them on Good Agricultural Practices, on how to increase their yield so there can be sufficient food in the country, on how to grow healthy food crops so we would not be falling sick needlessly and on the policy thrust of agricultural interventions in this country so they will not fail? A time has come for the nation to prioritize and provide adequate resources for the training of the right caliber of people to produce the best quality of food in large quantities for the consumption of its citizenry. It is a "…mournful fact that hunger kills more children than malaria, HIV/AIDS and Tuberculosis put together" – AnasAremeyawAnas
DABAGA JAMES
National Service Personnel at MoFA,
Bosome Freho District
TEL: 0241377973