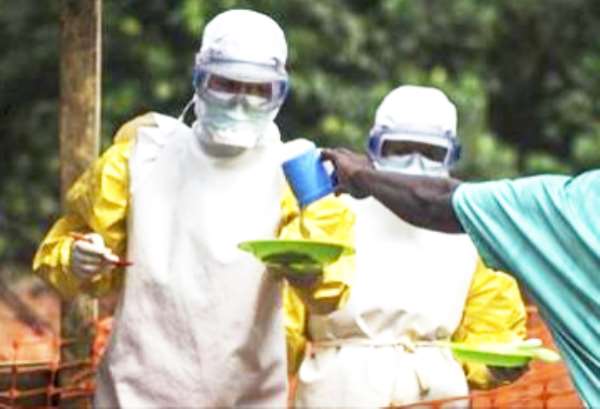 William Ofori, country manager of AstraZeneca, a multi-national pharmaceutical company, has asked government to put in place measures to upgrade the country's poor medical emergency response system.
He said increasing public knowledge of what to do during emergency situations, appropriateness of the facilities, the equipment, trained personnel and the aftercare should be the focus of government if the country is to become efficient in dealing with any type of emergency.
'Education spreading from the youngest child to the oldest citizen is key because most of the people are not going to the right facility in time and its all lack of education,' he said.
Giving an example of the poor education people have about dealing with emergencies, he said, 'We have people with burns and they think they can apply everything from palm oil to Vaseline. Nobody knows what to do in case of an asthma or heart attack.'
Mr Ofori called for standard operating procedures for emergencies at health centres. He said the gap between the long wait at some health facility and the swift response at others needs to be bridged.
'Inter-facility collaboration is a big way to go because not every centre can be equipped for everything but there is a way they can coordinate to move patients appropriately from one center of excellence to the other,' he stressed.
He also urged the private sector to give a helping hand to governments to make the country more prepared for medical emergency and trauma.
Mr Ofori made the statements at the opening ceremony of the 7 th College of Health Sciences Biennial Scientific Conference themed: 'Medical Emergencies and Trauma in Ghana: How Prepared Are We?'
Prof Ernest Aryeetey, Vice Chancellor of the University of Ghana, officially opening the conference, said the outbreaks of cholera in Ghana and Ebola in the West African sub-region were clear cases of medical emergencies which are putting the preparedness of the county to test.
He said it was, therefore, necessary that such events are held to share research findings that could be used to improve the healthcare delivery system of the country.
'It is my hope that the research finding that will be presented by researchers will not be left to gather dust on the shelves but will be used to improve out healthcare delivery system,' he said.
Scientific Conference
The 7 th College of Health Sciences Biennial Scientific Conference is a three day conference that would provide a platform for health professionals from different health specialties and health policy makers to meet and discuss results of research as well as pertinent medical issue.
Some of the researches to be discussed include road traffic accidents and the effect on pregnant women, acute coronary syndrome and cerebral palsy and anterior pelvic tilt in children and adolescents.
Professor Yao Tettey, Provost of the College of Health Sciences, said research is meaningless unless it is translated from reports and publications into policies and practices that would influence lifestyle and the way people do things.
'We as a college have recognised the importance of implementing research finding, which we are not capable of doing alone,' he said.
Prof Tettey, thus, hoped that the forum would give policy makers and other stakeholders the opportunity to interact and share research finding, trusting that at the end of the conference, a number of research outputs would find their place in policies and practice of the various stakeholders.
By Jamila Akweley Okertchiri