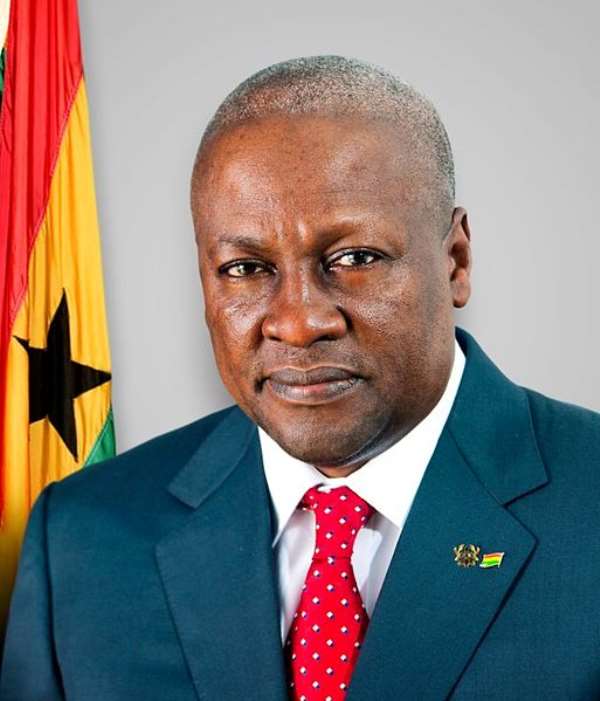 The call by Mr. Lawrence Amesu, Director of Amnesty International, Ghana, for President John Dramani Mahama to use his influence, as current Chairman of the Economic Commission of West African States (ECOWAS), to prevail on Gambia's President Yahya Jammeh on the question of human rights violations in the latter country is grossly misplaced (See "Amnesty Ghana Appeals to President Mahama to 'Save' the Gambia" Ghana News Agency / Ghanaweb.com 7/5/14).
It is misplaced because such call presumes the Ghanaian leader to have the right to directly interfere in the internal affairs of the Gambia. Mr. Amesu's best bet ought to have been for the Ghana chapter director of Amnesty International to have thrown his admittedly momentous challenge to the President of the African Union Commission, and the AU leadership as a whole, to focus attention on the allegedly gross human rights violations in that riverine strip mall of a country.
Then also, such call ought to have gone to the ECOWAS Commission and Parliament. But, of course, the effectiveness of any response from these continental and regional bodies would pretty much depend on whether both the AU and ECOWAS have a systematic set of principles governing the conduct of the leadership of their member countries, with regard to human rights and democratic governance.
The problem that Mr. Amesu has with his call is that it is too parochial and selective, which makes it rather curiously seem as if he is picking on Mr. Jammeh, either because the Ghana director of Amnesty International has a personal axe to grind with the man, or he is simply making his call merely because some Ghanaian lives have been adversely affected by policies - directly or indirectly - initiated by the Gambian leader.
A far more effective and comprehensive call would have been for Mr. Amesu to have collaboratively researched the human rights situation in the entire West African sub-region, working in close relationship with other national Amnesty International chapters, and then collating such data and determining which governments in the region are in flagrant breach of international conventions pertaining to human rights laws.
Don't get me wrong, dear reader, I sincerely have absolutely no doubt that the Ghana director of Amnesty International is a credible witness and observer of the Jammeh government. What I am merely implying here is that President Jammeh is not the only bad leader in West Africa. I am quite sure that some of the human rights violations of which Mr. Amesu accuses President Jammeh are being committed right inside Ghana even as I write. There may be other egregious violations being cavalierly and wantonly perpetrated by the leaders of such countries as Equatorial Guinea, Burkina Faso, Benin, Togo and even Cote d'Ivoire.
It also does not help matters when you have Ghanaian judges and their counterparts from other Commonwealth countries routinely accepting jobs from the Gambian strongman, knowing fully well that the judicial system of that country leaves much to be desired.
Ultimately, though, I sincerely don't know how a managerial misfit and a profligate and morally bankrupt politician like President Mahama is going to muster the requisite courage to bear hard on Mr. Jammeh. Which is absolutely in no way to suggest that the Madman of Banjul ought to be left to his own devices, almost as if the Gambia were his private property.