Accra Academy students enlightened on STDs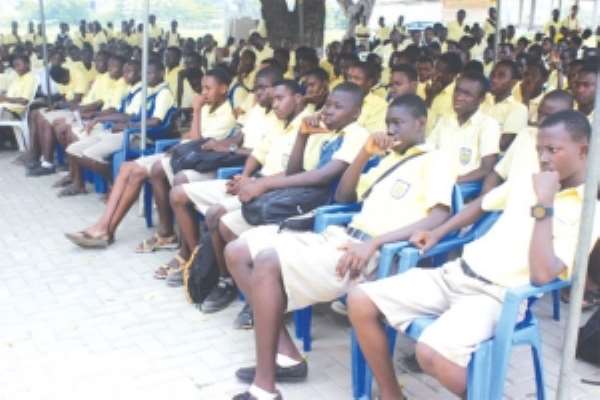 A forum has been organised  at the Accra Academy Senior High School to sensitise students to the  harmful effects of Sexually Transmitted Diseases (STDs).
Speaking at the forum,  initiated by the Halm-Addo Hall of the school, Mr Nathan Perry Mensah, the Executive Director of Health International, said more than 500 million people contracted STDs globally, every year.
He explained that STDs were diseases transferrable to humans through the activity of sex;  adding, "the intimate body contact of two people leads to the exchange of fluids and the fluids when contaminated with virus, are harmful to both partners".
Mr Mensah advised the students to abstain from  pre-marital and unprotected sex and further informed them that the contraction of STDs could lead to death.
He outlined some factors that motivated young adults to engage in pre-marital and unprotected sex as peer pressure and the watching of pornographic movies.
He told the students not to allow their peers to convince them into engaging in unprotected sex but rather engage in healthy discussions and activities that would enhance their lives.
Mr Mensah also advised students to abstain from harmful sexual activities such as masturbation, anal sex and oral sex.
The students asked questions concerning STDs and some also sought clarity on the use of contraceptives and aphrodisiacs.