NPP slams Afoko's vetting rants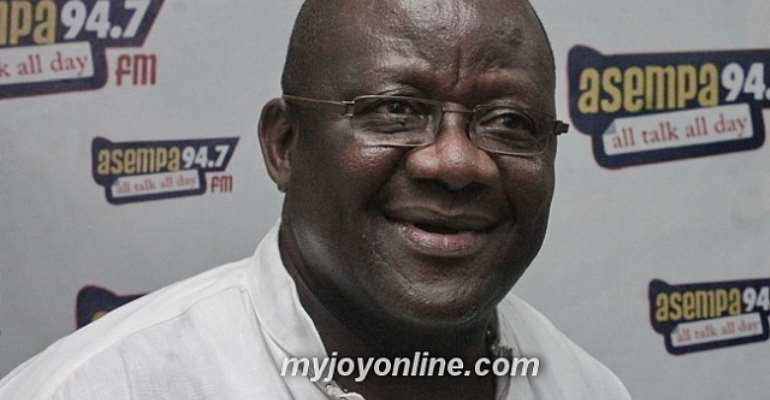 The New Patriotic Party(NPP) has slammed one of the aspiring chairmen of the party for breaking rules governing the party's vetting process.
Director of Communications of the party, Perry Okudzeto claimed comments by Paul Afoko shortly after his vetting were unacceptable and indiscreet.
Paul Afoko's candidature still hangs in the balance as the vetting committee looks into a petition brought against him.
He was one of 44 candidates vetted by the party last week.
The aspiring chairman expressed disappointment with the vetting committee, accusing members of the committee of springing a surprise on him at the vetting.
His supporters have been vehement in criticisms with some threatening members of the vetting committee.
Speaking to Joy News, the Director of Communications of the NPP, Perry Okudzeto said the comments by Afoko and his supporters are unacceptable.
"The issues that he has raised in the public domain about a prison sentence in Ghana are not the issues that were put to him at the vetting...", Okudzeto stated.
"Let us all and let those, who seek to lead our party conduct themselves in a way that continues to breed that unity and cohesion in our party.
"The ranting in the media and the disclosing [of] confidential information at a vetting is against the rules", Okudzeto intimated.
But the supporters of Afoko are adamant.
At a press conference in the Upper East, Monday, some members of the aspiring Chairman accused the committee of being unfair and biased against their candidate.
 They claim the committee members are employing tactics to deny their "innocent aspirant" his right to contest.
Paul Afoko is one of four aspirants-Jake Obetsebi Lamptey, Fred Owari and Stephen Ntim- vying for the NPP's top job in a national delegates conference scheduled for April 12.