Hundreds Of Young People Celebrating World AIDS Day In Tamale
Performances By Deensi, Fancy And Umar Janda At The Jubilee Park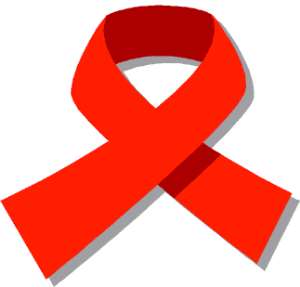 Tamale, 14 November 2013 – At November 30th, one day before the international World Aids Day, hundreds of young people are celebrating life at the World Aids Day Event in Tamale. The event, organized by the Association of Church-based Development NGOs (ACDEP), is accessible for all participants of the free SMS Quiz on sexual and reproductive health which ACDEP launched in October. During the event there will be performances by Deensi, Fancy and Umar Janda, drama, interviews and cultural dance.
It is the first time that ACDEP organizes this event, but Malex Alebikiya, Executive Director of ACDEP is already thinking about the next edition. "Part of the decision of organizing this event is sustainability. It only makes sense to organize this event if we believe there is a future for it. And we think there is." The aim of the event is to celebrate life. Norbert Apentibadek, project manager of ACDEP's health projects adds, "topics like HIV and Aids are of course very serious. You can decide to point out the negative consequences and tell a said story or the opposite approach and celebrate life. Through dance, drama and speeches we will provide adolescents with information necessary to make their own decisions."
World Aids Day
Worldwide there are 34 million people living with HIV. Of the almost 7,000 people infected with HIV every day, half are under 25 years old. The estimated number of persons living with HIV and Aids in Ghana in 2012 was 222,124 (123,485 females versus 98,639 males).[1] In 2012 28,508 children were living with HIV and 1,083 children newly infected out of a total 10,961 new infections.
12,658 annual AIDS deaths were projected to occur for the same year. In many cases, young people do not have access to information about their sexual reproductive health and rights; only 1 out of 3 young people worldwide have the knowledge they need about HIV and AIDS. World Aids Day is held on December 1st each year and is an opportunity for people worldwide to unite in the fight against HIV, show their support for people living with HIV and AIDS and to commemorate people who have died.
DEENSI, FANCY, UMAR JANDA
During the event, from 1 till 5 pm at the Jubilee Park in Tamale, there will be performances by Deensi, Fancy and Umar Janda. Besides interactive drama and dance performances, interviews with dignitaries and people who live with HIV or AIDS are part of the program. Furthermore, adolescents can get information at different stands and can even get tested on HIV by PPAG. 950 adolescents already signed up for the SMS Quiz in order to receive a ticket for the World Aids Day event and win prices like t-shirts, mobile phones and airtime. It is still possible to subscribe for the quiz by sending WAD2013 to 7000 (MTN) or 1904 (Vodafone, Airtel, Expresso).
About ACDEP
ACDEP, established in 1977, is a consortium of largely, Church-based leading NGOs involved in the sustainable socio-economic development of the people in Northern Ghana. ACDEPs focus is on agricultural, health and nutrition, finance services and climate change adaptation projects spread around the Northern, Upper East and Upper West Regions and some parts of the Brong-Ahafo region.
Partners
The World Aids Day event is made possible by our partners: Connect4Change, Curious Minds, dance4life, Ghana Health Service, Ghana Aids Commission, IICD, Planned Parenthood Association of Ghana, Text to Change, Theatre for a Change and the Vodafone Foundation Ghana.