Maintain peace for development - Osu Mantse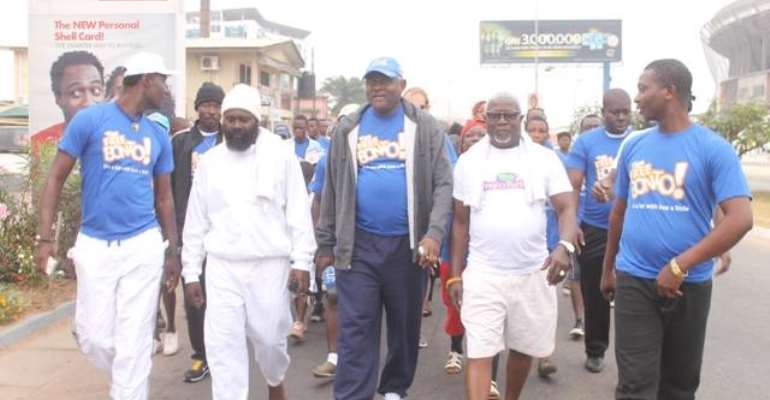 Accra, Aug. 16, GNA - Nii Okwei Kinka Dowuona VI, Paramount Chief of Osu Traditional Area, on Friday urged his people to maintain the prevailing peace at Osu for development to thrive.
 
'Let us put behind us our differences and forge ahead in peace and unity for our advancement. We do not have new road and old road, all things are over, no victor no vanquish, Osu is the winner,' he said.
 
Nii Kinka Dowuona gave the advice in an interview with the Ghana News Agency after leading the people in a two-hour health walk through some principal streets of Osu amidst brass band music.
 
The programme, supported by Tigo mobile telecommunication, also gave free registration to children aged 17 years and below onto the National Health Insurance Scheme.
 
Nii Kinka Dowuona said the health walk, which was the first to be held in Osu, was to keep the young and the old healthy as they prepared towards this year's Homowo Festival.
 
'The people have to be in good health, because a healthy mind in a healthy body prevents sicknesses,' he said.
 
Nii Kinka Dowuona asked the people to actively participate in the festival and use it to resolve all family matters and to co-exist peacefully.
 
He wished all Osu citizens both home and abroad a happy Homowo Festival and expressed gratitude to Tigo for its support.
 
GNA