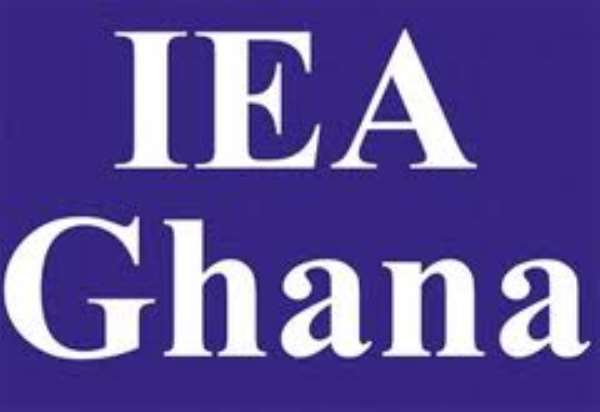 Suddenly the Institute for Economic Affairs (IEA), headed by hanky-panky Jean Mensah, has started playing the buffoonery. This is an institute whose credibility has always been in doubt because it has always slanted its activities and behaviour to suit the New Patriotic Party (NPP).
On Monday November 19, 2012, the flagbearer of the People's National Convention, Mr. Hassan Ayariga suddenly pulled the plugs by announcing that he was pulling out of the presidential debate which should have come off on Tuesday November 20, 2012.
Reasons assigned by Mr. Ayariga to buttress his pullout from the debate were that he was down with malaria, fever and cough. He also stated that he intended to honour the memory of the late Former Vice President, Mr. Aliu Mahama whose five-day national mourning period ends on the same day the debate was to come off.
It must be noted that Ayariga pulled out of the debate in a TV interview. But not long after Ayariga had pulled out, Jean Mensah also spoke on air and stated categorically that the debate will indeed go ahead as scheduled in spite of the pull out by Hassan Ayariga.
Jean Mensah who spoke with XYZ News went further in stating that the excuses given by Ayariga are surprising. Now hear Jean Mensah in her own words, "Well we have not received official communication from him, we heard him on TV3 indicating this morning but his voice was very strong. I noticed that he was coughing just like I am coughing but his voice was very strong…so this is surprising to us."
Later in the afternoon on Monday, Jean Mensah was forced to eat back her words when she issued a statement that the debate has been postponed to Wednesday November 21, 2012 but it will not include Ayariga. Jean Mensah who explained that the postponement of the debate had been necessitated by the five-day mourning period of the late Aliu Mahama which ended on Tuesday then got the nerve to state that Ayariga is being excluded because he had disrespected the IEA.
On Tuesday both the NDC and NPP expressed disquiet about the exclusion of Hassan Ayariga from the debate and called on the IEA to allow him to be part of the debate. But Jean Mensah is showing her true colours and muscle by stating that Ayariga will only be allowed to debate if he officially writes to notify the IEA of his intention to debate.
My big question is why should Jean Mensah demand an official letter from Ayariga before allowing him to debate? Was Jean Mensah not the same person who stated in her interview with XYZ News that they did not receive any official communication from Ayariga when he pulled out. Therefore, why should she demand an official communication from Ayariga if he wants to come back to debate?
This lady is becoming too much for my liking and I wish the NDC and CPP boycott the debate. Debates do not necessarily win elections. Therefore, Jean Mensah should not think she is doing the candidates any favour. For her information, the candidates are rather helping to project the battered image of the IEA.
I urge Ayariga not to formally write to the IEA on his intention to return to debate. He should call off her bluff. Jean Mensah can never add any votes to what Ayariga will get, so to hell with her and her biased IEA. We have had enough of this NPP lady.