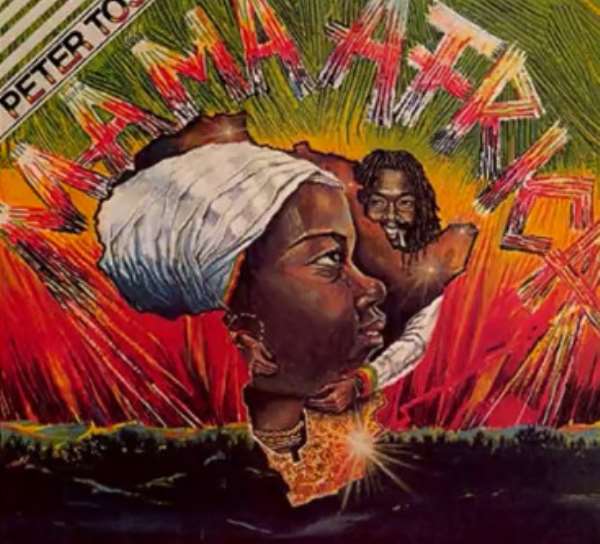 Peter Tosh, renowned reggae musician, was tortured and shot by armed raiders in his home in Jamaica. Two others were also killed, disc jockeys Doc Brown and Jeff "Free I" Dixon, with several more who had called to visit Tosh being injured.
Named Winston Hubert McIntosh at birth, Tosh was born on 19th October 1944 in Grange Hill, Jamaica. He later rose to prominence as a member of the Wailers which he formed in 1963 with Robert Nesta "Bob" Marley and Neville O'Reilly Livingston "Bunny Wailer." A self taught guitarist and keyboardist, Tosh was both instrumental and inspirational in the success of the Wailers.
Tosh and Wailer left the group in 1974 after differences with Chris Blackwell (nicknamed Whiteworst by Tosh), head of Island Records. Blackwell had signed the group in 1973. Earlier the same year Tosh had been involved in a car accident sustaining a severe head injury; his girlfriend was killed.
Tosh went on to pursue a solo career but his overtly militant stance probably robbed him of mainstream success. His musical catalogue of self penned tunes includes such greats as "Apartheid" (1977), "Equal Rights" (1977), "Fight On" (1979) and my most favourite Tosh tune "Mama Africa" (1983). It should be noted that Tosh also wrote many of the Wailers tunes including the all time classic "Get Up, Stand Up" which he co-wrote with Marley.
Tosh was awarded a Grammy in 1987 for Best Reggae Performance for "No Nuclear War" his seventh and final album. It has recently been announced that Tosh will posthumously be awarded the Jamaican Order of Merit, in October of this year. There are also plans to open a museum in his honour.
In tribute to Peter Tosh here's his classic "Mama Africa":