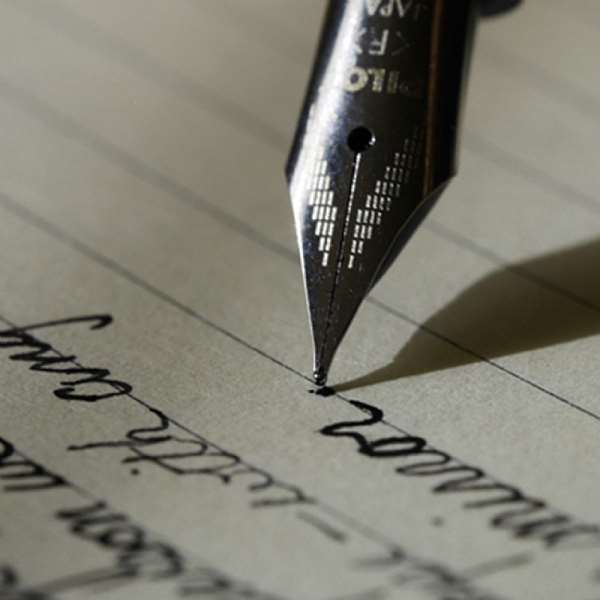 NGOZI Okonjo-Iweala, the internationally acclaimed Economist from Nigeria who nearly won the coveted seat of the President of the World Bank but for the manipulation of international politics of the United States Government, is the current coordinating Minister of the Economy and the Nigeria's Minister of Finance and is a distinguished woman whom I have described as 'one tree that can truly make the forest'.
NgoziOkonjo-Iweala has consistently displayed the overwhelming credentials as a citizen in a hurry to transform the nation's collapsing economy and she has shown good faith to the institutionalization of the principle of transparency, accountability and zero-tolerance to corruption in Nigeria so as to extricate Nigeria from the suffocating effects of corruption on grandscale by most Government officials.
She made some kind of impression positively when recently she squarely laid the blame for the ongoing cosmetic scarcity of premium motor spirit [fuel] to the diabolical activities of the crude oil subsidy cabals indicted over the nearly N1 trillion subsidy diversion scandals who are unhappy that this Government is determined to press charges. I understand from press reports that the Finance Minister is in the process of cleaning up the procedure for payment of the subsidy claims to only qualified and genuine fuel importers.
It is a fact that some of these fuel importers who committed alleged offences in making bogus claims for which Government paid them in the past may be called upon to enter negotiation with Government if what they had claimed and got paid by Government were not damaging and monumental and if what Government is now owing them as arrears of payment for imported fuel already supplied to Government is reconciliable, these differences which amounted to crime can be negotiated out of court.
But again, this intervention from the Finance Minister noble and brave as it is in which she pointed accusing fingers for the ongoing fuel scarcity on activities of disgruntled indicted fuel subsidy cabal members, also goes to show that the current Federal Government is treating with kid gloves the dastradly criminal acts of theft of crude oil subsidy fund by the indicted members of the crude oil subsidy cabals.
What a strong Government ought to do is not to shout blue murder now that artificial scarcity of fuel has surfaced following ongoing discord between Government and some fuel importers over delay in payment but rather Government should have quickly moved in to arrest those alleged to be sabotaging the free flow of the supply of fuel to Nigerians and to charge them to the competent courts of law for causing undue discomfort and economic hardship on the generality of Nigerians most of whom are too poor to bear the exorbitant and astronomic rise in the transportation fares following the current artificial scarcity of fuel. Government should and must stop showing that it is so weak that it is always willing to negotiate with outlaws.
Similarly, when I heard the Director of Budget in the Federal Ministry of Finance in Abuja, Dr. Bright Okogie repeat those same lines of accusations against the so-called crude oil subsidy cabal members who are now said to be responsible for the artificial scarcity of premium motor spirit [PMS] especially in Abuja for now. This scarcity of fuel may become a national problem from tomorrow [Wednesday August 22, 2012] if the National Union of Petroleum Workers [NUPENG] make good their threat to declare national strike should Government fail to pay up the arrears of subsidy claims for fuel already imported. All these signals made my mind to race straight to the beautiful philosophical lines authored by Mr. John Locke [1632-1704], one of the finest British Empiricism exponents who made classical postulations on the necessity and essence of Government.
Specifically, John Locke in propounding possible plausible reasons for the emergence of civil Government in human society stated that the preservation of law and order and the need to check the excesses exhibited by members of the human race in the State of Nature that gave rise to Government. His words; "The great and chief end of men's uniting into commonwealths and putting themselves under Government is the preservation of their property". By men's property John Locke, according to knowledgeable Scholars, meant 'lives', 'liberty', and 'estates.'
Going through some of these beautiful reasons offered by John Locke for the creation, erection and establishment of civil Government and looking at it correspondingly or vis-a-vis with the current regime of artificial scarcity of premium motor spirit[PMS] and the general state of breakdown of law and order around the Country in which the current Goodluck Jonathan administration seems to lack any direction on how to effectively combat it but rather decided to negotiate and beg these agents of lawlessness and violence to sheathe their swords, one impression that struck me is that it could as well be that the President may be among the opportunistic people in an opportunitic country like Nigeria with no clear agenda on how to deliver the democracy dividends even before he was prodded on by the then President Olusegun Obasanjo to leave the comfort of his small office as Governor of Bayelsa State, the oil rich but very small state to vie for the position of a running mate to the then equally weak Governor of Katsina who is unfortunatelly late now [Alhaji Umaru Musa Yar'adua].
I am aware that the ardent supporters of the current President who now work closely with him as Special Advisers and who have had cause to summon me for meetings severally to ask me to reduce my level of activism, would not agree with my submission aforementioned that President Goodluck Jonathan may be one of the many opportunistic Nigerians in an opportunistic nation that is unable to find workable solution to the myriads of man-made problems afflicting the country and her populations.
But if the current President is not an opportunistic President who had the honour of good fortune smiling on him to become the President of the self- accalimed largest black nation in the orld, why then is this Government unable and unwilling to tackle a problem as common as the ongoing artificial fuel scarcity since some of his key officials know the source of this problem?
Again, if Jonathan is not an opportunistic President which I may be wrong or right to assert, why is this Government now going on their kneels to beg the members of the armed Islamic rebels to ceasefire and come to the negotiation table even after they cliaimed responsibility for the thousands of innocent lives of children, women and elderly including youths wasted in the Churches and other public institutions including of course moderate muslims?
For sure, Nigeria is a geographical expression that came into political reality by the leasurely playing around with words that happened between the first colonial Governor-General appointed by the Imperial British Government -Lord Lugard and his Girl Friend, Miss. Flora before they decided to name the amalgated Southern and Northern Protectorates as Nigeria in 1914. I am also aware that the globally respected Novelist Professor Chinua Achebe do not share this impression that Nigeria is a historical accident when he wrote in his small book titled 'The Trouble with Nigeria' that there is absolutely nothing wrong with the geography or climate of Nigeria but that the trouble with Nigeria is that of total lack of good leadership.
To the question why this Government is complaining publicly about this situation of fuel scarcity and insecurity when it has the overwhelming constitutiopnal power to provide for the security and welfare of the citizenry as the primary duty of Government, I think part of the answer lies in an article by Nigeria's former Governor of Central Bank Professor Chukwuma Charles Soludo in the back page of ThisDay Newspaper of Monday August 20th 2012 titled "Nigeria: Where is the new economy?". Professor Soludo wrote briefly thus; "The manufacturing sector is largely comatose and declined from a share of 7 percent of Gross Domestic Product [GDP] in 1970s to 4 percent currently. Our Manufacturers are fighting a losing battle against the armada of imports from cheaper and more productive locations abroad".
Now, the implication of what this erudite Professor of Economics and former Governor of the Central Bank of Nigeria has written is according to my calculation, is that Nigerians are opportunistic people, ruled by opportunitic leaders who have consistently encouraged consumerism as against the ideology of productivity and manufacturing.
Correct me if I am wrong.

The reason why the four existing crude oil refineries were deliberately killed by successive administrations and officials of the totally corrupNigerian National Petroleum Corporation [NNPC], in my reasoning, is this same lazy attitude of our leaders and our people for consumerism rather than encourage policies and programs that will grow our domestic manufacturing sector.
We are so opportunistic and lazy and indeed perpetual rents seekers that we even patronize tooth picks and match boxes to light our stoves that are all but imported from nations that were on this same economic ranking with us only about three decades ago like Indonesia and Malesia.
We are opportunistic people who wait for opportunities of adverse artificial scarcity of essential products like fuel so as to engage in the evil black markets whereby we will hike the ordinary purchasing price to over one thousand percent far higher than the market rate in other economies where things work properly. Because we also have opportunistic persons in Government, these agents of darkness who engage in black market hawking of fuel in the streets of major towns and cities during periods of artificial scarcity are allowed to go on with these criminal tendencies.
The hard fact we need to know in Nigeria is that no nation ever survives if opportunism, consumerism, greed, avarice are raised to the level of national ideology and the Government just stand by and watch helplessly as ordinary people are shortchanged and exposed to danger of increased economic hardship and grinding poverty. As Shehu Sani posted on his Face Book page that most nations around the World are also geographical expressions, the ball is in our court to make Nigeria work for our collective good.
+Emmanuel Onwubiko, Head, HUMAN RIGHTS WRITERS' ASSOCIATION OF NIGERIA,blogs @www.huriwa.blogspot.com.