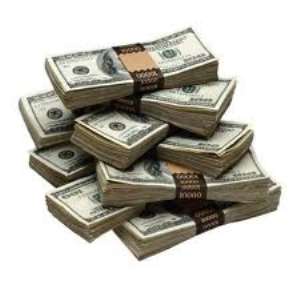 Outgoing Governor of the Bank of Ghana, Kwasi Amissah-Arthur, says the Bank cannot be faulted in its supervision of activities by Onward Investment Limited.
Thousands of customers of the company in Accra, Kumasi, Sunyani and other parts of the country have been unable to retrieve their investments since the Central Bank halted it's operations early this year.
Some members of the Parliament's Appointments Committee questioned the Bank's monitoring and supervision of non-banking institutions during the vetting of Mr. Amissah-Arthur as Vice-President nominee.
According to the outgoing Governor, the Bank did not license Onward Investment to undertake any financial operations in the country.
"Onward Investment Company was an illegal operation; they did not seek license from the Bank of Ghana to operate", he said.
Mr. Amissah-Arthur explained the Bank of Ghana moved in to stop Onward Investment from operating its scheme, observing that the company offered a 1000 annual interest on deposits, which was "too good to be true".
The account of the financial scheme had less than 10 percent of the total deposits when it was frozen by the Central Bank, whilst directors of the company are currently on the run, he said.
The Vice-President-designate will not comment on refund for victims because some investors have sued the Central Bank to retrieve their money.
Mr. Amissah-Arthur however sympathized with the public, cautioning that "it is a lesson people must learn that these schemes that pay a 1000 percent per annum when domestic interest rates are 15-20 percent, it cannot be true and people should not get involved with them".
Onward Investment had maintained it was legally engaged in online foreign exchange trading.
Story by Kofi Adu Domfeh/Luv Fm/Ghana